Terrifying details about the victims of the plane in Kabul: They fell on the roof of a house
Terrifying details about the victims of the plane in Kabul: They fell on the roof of a house
2021-08-19 | 07:07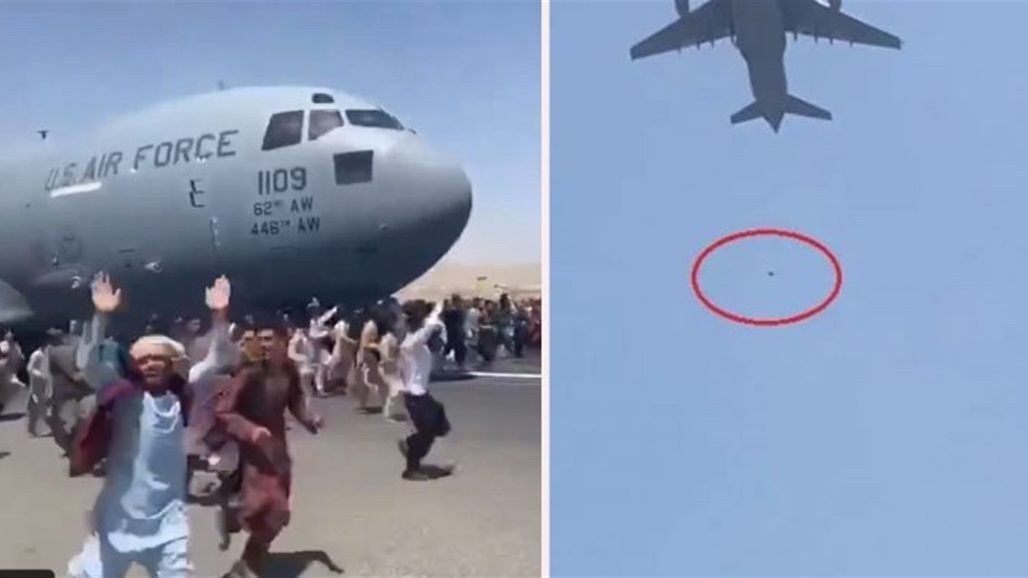 After the heart-wrenching scenes at Kabul airport, more details are revealed about those who tried to flee Afghanistan by clinging to the end of a giant American plane, before they were horribly killed.
Among them, two men fell on the roof of a house near Kabul airport, where they died.
"When I saw them (on the roof), I initially thought they were Taliban militants, they were thrown from the plane, but it turned out that they were not Taliban when examining the two bodies," the owner of the house told Scroll News.
Wali Sak was taking a rest at his home, last Monday afternoon, in the Khair Khan neighborhood, near the airport, and suddenly, a huge sound was heard on the roof of the house.
"It looked like a bomb exploded," the man said, noting that the two men's fall on the house led to a crack in the roof.
Neighbors quickly ran out of their homes to the rooftop of Salek's house to find out what had happened.
The scene was horrific on the surface: two bodies soaked in blood .. and their brains came out of the skulls. Their stomachs were swollen." As for his wife, she fainted from the scene and was immediately removed from the scene.
Salek and a number of his neighbors covered the two bodies with pieces of cloth and took them to the nearby mosque, in order to contribute to their identification.
The imam of the mosque found their identification cards in the remaining clothes of the two bodies, and their families were contacted.
These two bodies join others who were killed after they fell from the giant American plane that took off from Kabul Airport, amid crowds and chaos.
Video clips documented people falling from the plane, some of whom were killed at the airport, as a result of the terrible impact on the ground, and among them, a teenager named "Rida" no more than 17 years old.
After the Taliban took control of Kabul, thousands of people flocked to the airport in the Afghan capital in search of a flight to escape the rule of the militant movement. There, chaos erupted and tragic images spread of hundreds of people who were running with a giant US military transport plane.
alsumaria.tv