Unlike Obama, Trump succeeds in testing the ceremony in Japan
Unlike Obama, Trump succeeds in testing the ceremony in Japan
Monday, 06 November 2017 at 12:25 pm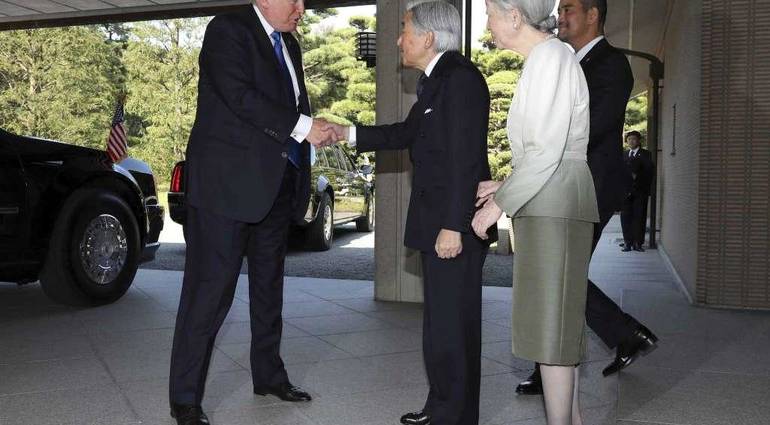 Follow-up / Sky Press:
US President Donald Trump on Monday met Japan's Emperor in Tokyo at a station where his predecessor, Barack Obama, stumbled because of the protocol of bending or not bowing to Akihito.
Obama faced sharp criticism in the United States in 2009, because he bowed strongly before Emperor Akihito, as imposed by the imperial court.
The initiative was considered inappropriate by US conservatives because Emperor Akihito, 83, is the son of Emperor Hero Hito, whose name was associated with Japanese imperialism during World War II.
So all eyes were on Monday, between Trump and Aki Hito. But the US president has chosen a compromise, only slightly bowed his head when greeting his host.
Trump and his wife Melania then moved to one of the imperial palace halls, where they spoke with the Emperor of Japan and his wife Mishiko in the presence of translators.
The 12-day tour is the longest since US President George HW Bush took office in 1991-1992.
Last week, Emperor Aki Hito and his wife received Philippine President Rodrigo Duterti, known for his outsider behavior.
However, Duterti promised not to launch inflammatory statements during his visit to Japan, where the media felt he acted well. He bowed several times before the emperor.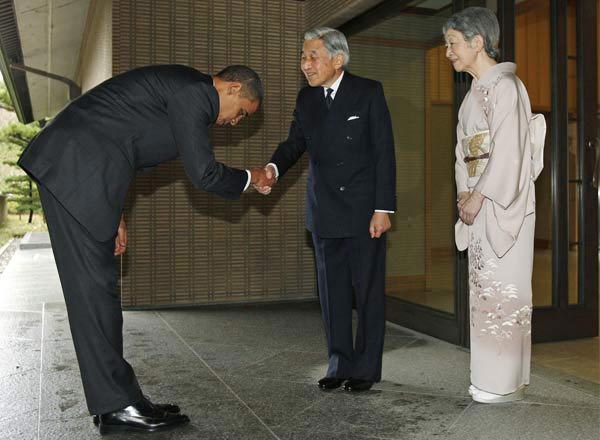 skypressiq.net