Newspaper: Israeli threat to bomb the Assad Palace
Newspaper: Israeli threat to bomb the Assad Palace
Monday, 28 August 2017 at 17:34 pm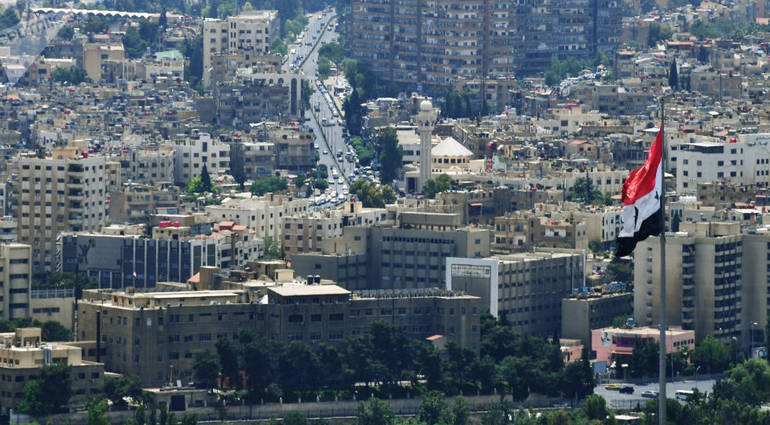 Baghdad / Sky Press:
A senior Israeli official has posed a grave threat to Syrian President Bashar al-Assad.
The Jerusalem Post reported Monday that the official, who spoke on condition of anonymity, threatened to bomb Syrian President Bashar al-Assad's palace in Damascus if Iran continues to strengthen its influence in the country.
The official warned the Russian government that Tel Aviv, in the absence of serious changes in the region, will employ everything it has to blow up the cease-fire regime in southern Syria, reached between the United States and Russia in the negotiations Astana.
The Israeli official stressed that the recent meeting between Israeli Prime Minister Benjamin Netanyahu and Russian President Vladimir Putin, in Sochi, last Wednesday, did not reach any results, adding that Netanyahu told Putin that Israel would have to intervene in Syria if not taken into account.
It is worth mentioning that Israel expressed its concern about the ceasefire agreement announced in southern Syria, stressing that this could contribute to the expansion of Iran's influence in the region, although Russian Foreign Minister Sergei Lavrov assured Tel Aviv certainly that the agreement to establish a " Easing of escalation "that takes into account the interests of all parties concerned, particularly Israel.
skypressiq.net