America recognizes the use of depleted uranium in Syria
America recognizes the use of depleted uranium in Syria
Wednesday February 15, 2017 at 9:55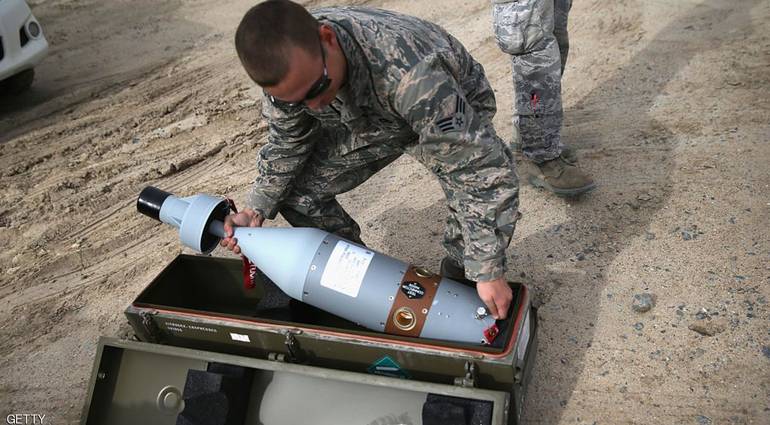 BAGHDAD / Sky Press
"Foreign Policy" magazine, the US said on Tuesday that the international coalition led by the United States in Syria used the depleted uranium, though the alliance has vowed not to use these toxic weapons that cause cancer and birth defects in newborns.
US officials confirmed that the US military used the depleted uranium in raids targeting trucks transporting fuel in controlled areas in Syria Daesh the end of 2015.
This is the first time, US Officials confirm the use of depleted uranium since 2003, when US forces invaded Iraq and then depleted uranium used thousands of times.
A spokesman for the US Defense Zah General Josh Jack said he was the use of shells containing depleted uranium during a raid in November 2015 led to the destruction of 350 oil truck in the desert east of Syria within the targeted process infrastructure Daesh.
He pointed out that the coalition used more than 5 thousand shells containing depleted uranium.
He said that the coalition has decided to resort to such missiles after he learned that these armored trucks, so he wanted to ensure complete destruction.
But the magazine considered that these trucks are classified as easy targets because they were not armored, and US officials concluded that civilians were likely to lead these trucks and not elements of Daesh.
Officials said the coalition dropped leaflets in place prior to the implementation of the raids in order to minimize losses.
It is not clear whether the raids carried out near residential areas.
skypressiq.net