The Supreme Commission for Combating Corruption in Iraq investigated 63 corruption cases, of which 7 were referred to the courts
The Supreme Commission for Combating Corruption in Iraq investigated 63 corruption cases, of which 7 were referred to the courts
2023-03-22 00:39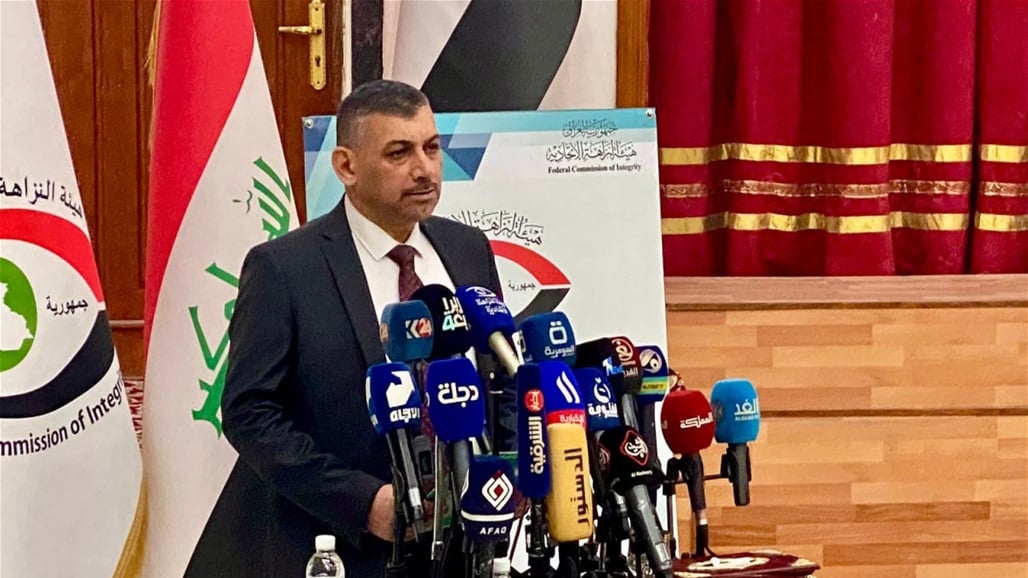 Shafaq News/ The head of the Federal Integrity Commission, Judge Haider Hanoun announced, on Wednesday, that the Supreme Commission for Combating Corruption has handled more than 60 major corruption cases, of which 7 have been resolved so far, while he confirmed that Iraq is continuing to conclude agreements with countries to recover looted funds and those accused of embezzlement. fugitives abroad.
This came in a press conference held today in the capital, Baghdad, in which Judge Hanoun reviewed the achievements of the Integrity Commission during the year 2022.
The head of the commission said during the conference, "In line with the government program that prioritized combating corruption and recovering funds, the commission was prepared and composed in consultation with the Prime Minister, Muhammad Shia' al-Sudani, and the head of the judiciary, Judge Faeq Zaidan, in order to base it on the law and its reliance on human rights standards, in accordance with It achieves the shortening of time, effort, and speed of completion, especially as it was determined by the determinants of the magnitude of the embezzled or stolen and looted money and those accused of higher job grades, in addition to the ability to transfer important cases from the governorates to the center and present them to the competent investigative judge.
He added, "The newly formed Supreme Commission for Combating Corruption has made good achievements," noting that this commission "has taken over 63 corruption cases, of which 7 have been referred to the competent courts, and the remaining cases are being investigated."
Judge Hanoun said that Iraq intends to conclude agreements with many countries to conclude agreements with them regarding the pursuit of stolen and looted funds and the recovery of those wanted in corruption cases who have fled abroad, referring to the signing of a memorandum of understanding with the French Republic, and that during this month a similar memorandum will be concluded with the United Arab Emirates. United.
He explained that these understandings "facilitate the issue of following up on our smuggled funds abroad and recovering the fugitive suspects, with the help of those countries."
The head of the Integrity Commission noted the coordination with the Ministry of Foreign Affairs and embassies outside Iraq to follow up on stolen and looted Iraqi funds and the fugitive suspects in order to enable the recovery of funds and the return of the accused.
Judge Hanoun drew attention to the opening of a current account in the Rafidain Bank, the content of which is to recover the funds looted by corruption in the two accounts, the Iraqi dinar and the US dollar, indicating that 4 billion Iraqi dinars of inflation and illegal gain funds were deposited in this account.
shafaq.com