The Sadrist movement demands Al-Amiri withdraw from the framework: Prevent treachery, there is no dialogue with those who threaten to kill
The Sadrist movement demands Al-Amiri withdraw from the framework: Prevent treachery, there is no dialogue with those who threaten to kill
2022-08-01 08:12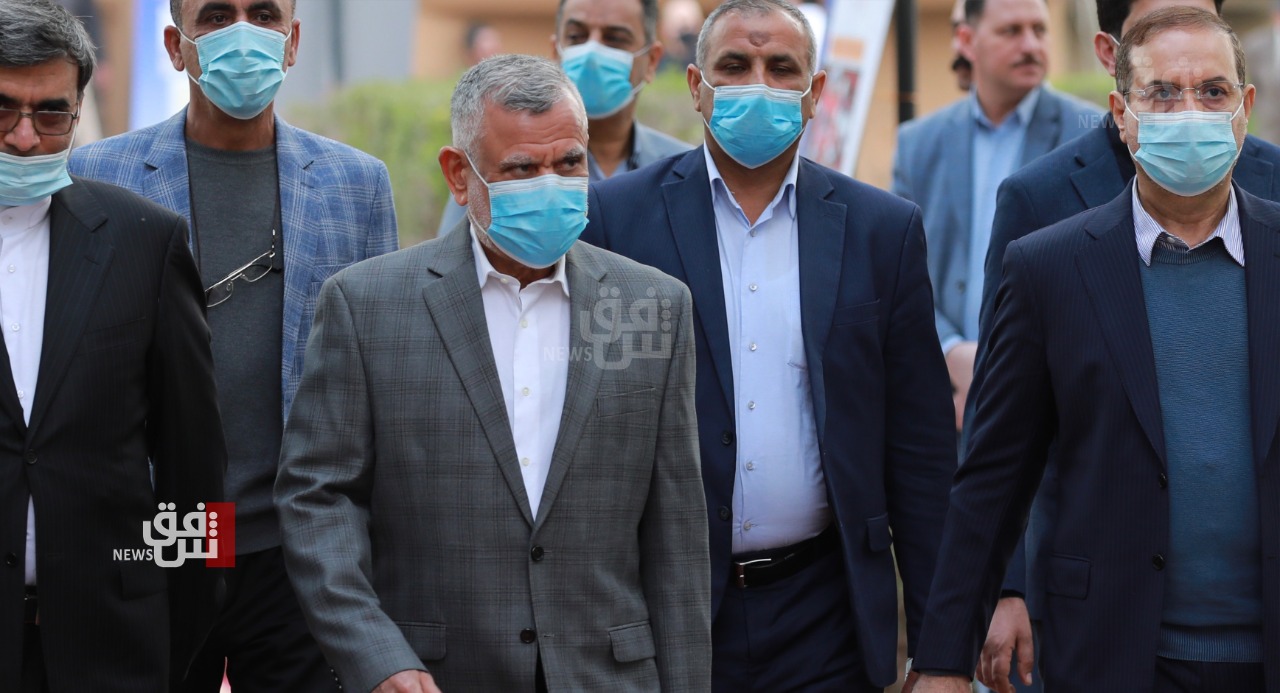 Shafaq News/ Ahmed Al-Mutairi, head of the political body of the Sadrist movement, called on Monday, Hadi Al-Amiri, head of the "Al-Fateh" coalition, to formally withdraw from the coordination framework.
Today, Monday, Hadi al-Amiri, head of the Al-Fateh Alliance, issued a new call to the Sadrist movement and the coordination framework for "restraint", warning that mass mobilization may get out of control and lead to violence.
Al-Mutairi said in a statement, "I understand through your statement that you are not part of the framework, knowing that you are the pole of the mill in it and as long as you demanded for them and were not satisfied with the entry of part of them with the current in the formation of the government previously."
He added, "Your speech should be for the framework and not for the movement. We are not the ones who ask for blood or sedition. Hear the speeches of your allies in the framework. Either you announce your withdrawal from them, or you are still with them in the framework of the strife they want. We and our leadership think well of you, but (killing people is half solutions) And how do you ask us to have a dialogue with someone who threatens a national leader, a political leader, a master, a descendant, and an heir to Al-Sadr's approach? How do you accept that we engage in dialogue with someone who threatens to kill him?
The statement continued, "All of you, without exception, know that Mr. Al-Maliki spoke this speech over and over again, and we are certain that it was not fabricated. His Eminence, Muqtada Al-Sadr, asked you to condemn this leak, but you did not condemn it and did not respect the sanctity of God in the rest of Al-Sadr."
Al-Mutairi said, "Oh beloved, good: We need actions, not words, so order, do and prevent the manifestations of treachery – the age – for they asked for sedition and sedition is more severe than killing if they knew."
In response to Al-Amiri's words, Al-Sadr Minister Saleh Muhammad Al-Iraqi set, on Monday, 3 conditions for accepting the invitation of the head of the Al-Fateh Alliance Hadi Al-Amiri for dialogue between the Sadrist movement and the coordination framework.
Al-Iraqi said in a tweet seen by Shafak News Agency, "The brother Al-Amiri's call for dialogue between the framework (to which he belongs) and the Sadrist movement, which he abandoned, is repeated. Spyder Man) which he stated in the leaks a few days ago.
He added, "You were among the signatories to a reform document… it was not implemented… who is the guarantor of the implementation of reform dialogue?!
shafaq.com