The Federal Court sets the 30th of this month to consider the dissolution of Parliament
The Federal Court sets the 30th of this month to consider the dissolution of Parliament
2022-08-26 07:26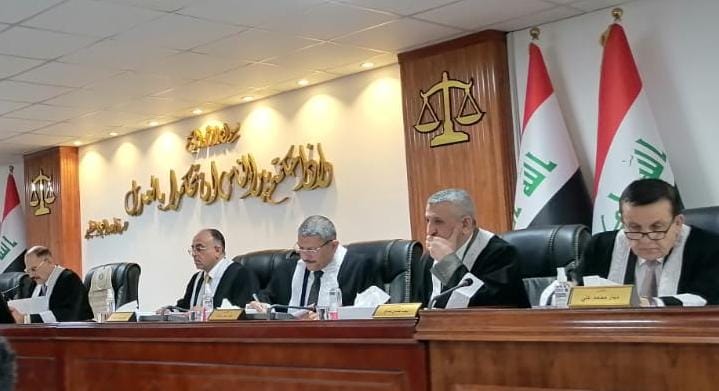 Shafaq News/ The Federal Supreme Court decided to set the 30th of this month as the date to consider the Sadrist movement's claims to dissolve Parliament.
Nassar al-Rubaie, Secretary-General of the Sadrist bloc, had filed a lawsuit against the President of the Republic, the Speaker of the House of Representatives, to rule to dissolve the House of Representatives for its fifth session, and to oblige the President of the Republic to set a date for holding legislative elections in accordance with the provisions of Article 64/second of the Constitution.
The leader of the Sadrist movement, Muqtada al-Sadr, had called on the Supreme Judicial Council to dissolve parliament within a period not exceeding the twentieth of this month, and assigning the President of the Republic to set a date for early elections, but the Council responded to al-Sadr's request to dissolve parliament, saying: "He does not have this authority." .
The content of the lawsuit deals with accusations of failing to elect a President of the Republic and violating the constitutional deadlines for forming the new government.
Since last July 30, the followers of the Sadrist movement have continued their sit-in inside the Green Zone, in refusal to nominate Muhammad Shia al-Sudani for the position of prime minister by the coordination framework and demand the dissolution of the House of Representatives and to go to early elections.
Disagreements between the political forces that prevent the formation of a new government have continued since the last elections on October 10, 2021.
shafaq.com