New details about the judicial investigation of the "leaks of al-Maliki"
New details about the judicial investigation of the "leaks of al-Maliki"
2022-09-06 07:57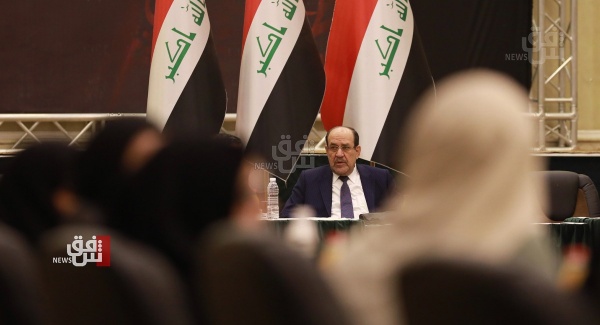 Shafaq News/ An informed judicial source revealed, on Tuesday, new details regarding the investigation opened by the Supreme Judicial Council, regarding the audio leaks of the leader of the State of Law coalition, Nuri al-Maliki.
The source told Shafak News Agency, "The investigations are still ongoing in accordance with legal and fundamental procedures, and this file has not been closed."
And he indicated that "there are many specialized bodies participating in this investigation to reach the facts, and there is no pressure on the judicial authorities to close this file. Rather, there is a legal process that the investigation authorities are going through to announce the results in the near future."
On the nineteenth of last June, the Supreme Judicial Council announced that the Karkh Investigation Court (in Baghdad) had received a request submitted to the Public Prosecution to take legal measures regarding the audio leaks.
In his speech, according to the recordings published by journalist blogger Ali Fadel, Al-Maliki touched on topics related to Sunni Arabs that were considered sectarian, in addition to describing the "popular mobilization" as "a nation of cowards", while talking about arming clans and groups estimated at 20,000 fighters on the ground, asking him for support. Financially, logistically and legally, and he promised to provide this, in order to protect him from the leader of the Sadrist movement Muqtada al-Sadr, who wants to "slaughter everyone," according to Al-Maliki.
The former prime minister also spoke about "financial and administrative corruption" in the PMF, and about the fact that the "Badr" organization, led by Hadi al-Amiri, receives financial salaries for about 40,000 people, while it does not have that number on the ground.
After these recordings, the leader of the Sadrist movement, Muqtada al-Sadr, asked al-Maliki to surrender himself and those who sought refuge from the corrupt to the judicial authorities.
The "Technology for Peace" team, the most famous Iraqi technical team, had confirmed the authenticity of the recordings attributed to al-Maliki, and said that they were "not fabricated", noting in a report published earlier, that "despite the repeated denials of the owners of those recordings, and his claim I fabricated it by quoting and fitting excerpts from his voice to appear in this way, but the observations we made about the audio clip prove otherwise.
shafaq.com