In numbers… a new government comment on the draft budget law 2023
In numbers… a new government comment on the draft budget law 2023
2022-12-08 03:52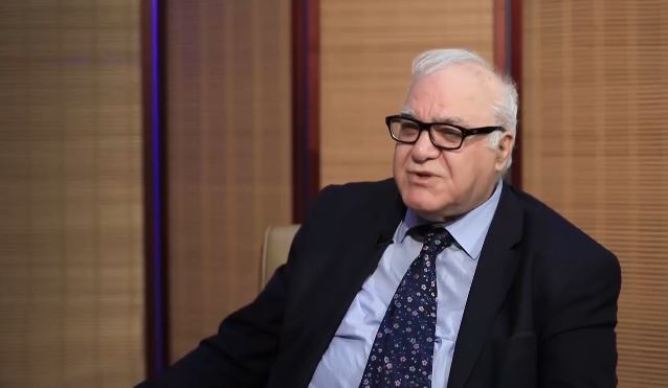 Shafaq News/ Today, Thursday, the financial and economic advisor in the Iraqi government, Mazhar Muhammad Salih, commented on the reasons for delaying the approval of the 2023 budget bill by the Council of Ministers.
Saleh told Shafaq News agency, "According to the constitutional and legal timings stipulated in the amended Federal Financial Management Law No. 6 of 2019, the aforementioned budget and based on the text of Article 11 of the above law, the Council of Ministers is in charge of discussing, approving and presenting the draft federal budget law To the House of Representatives before mid-October of each year," noting that "the delay came due to the delay in forming the current government and its approval of a new ministerial curriculum and development principles that take priorities, which requires longer time to prepare and present the 2023 budget."
He added, "In all cases, there is a specialized committee headed by the Minister of Finance, working seriously to present the draft budget law for the year 2023 as soon as possible."
And he indicated that "in light of the current indicators of decline in global oil prices, the price of a barrel of oil for the purposes of evaluating oil revenues in the federal general budget for the year 2023 does not exceed $65 per barrel, and the crude oil export capacity is about 3.4 million barrels per day out of a production of 4.6 million barrels." daily oil.
He pointed out that "if it is adopted (in my personal opinion), a spending ceiling of about 140 trillion dinars, then the budget must be determined on a (hypothetical deficit) of not less than 20 trillion dinars."
And he continued, "When the (hypothetical deficit) turns into a (real deficit), the difference will be fed and will certainly be funded from the proceeds of the financial savings that will be achieved at the end of the fiscal year 2022, which may (according to my initial personal estimates) accumulate financial surpluses of about 20 trillion dinars, and this will be These financial savings serve as a (balance stabilization reserve), which is a hedge that supports financing any real deficit that may occur due to the fluctuation of the oil asset cycle during the fiscal year 2023, especially the sustainability of financing strategic investment projects that generate income and employ the labor force as a first priority in the national development project.
shafaq.com