Al-Sudani: Iraq's relationship with America must develop beyond security issues
Al-Sudani: Iraq's relationship with America must develop beyond security issues
2023-09-22 04:05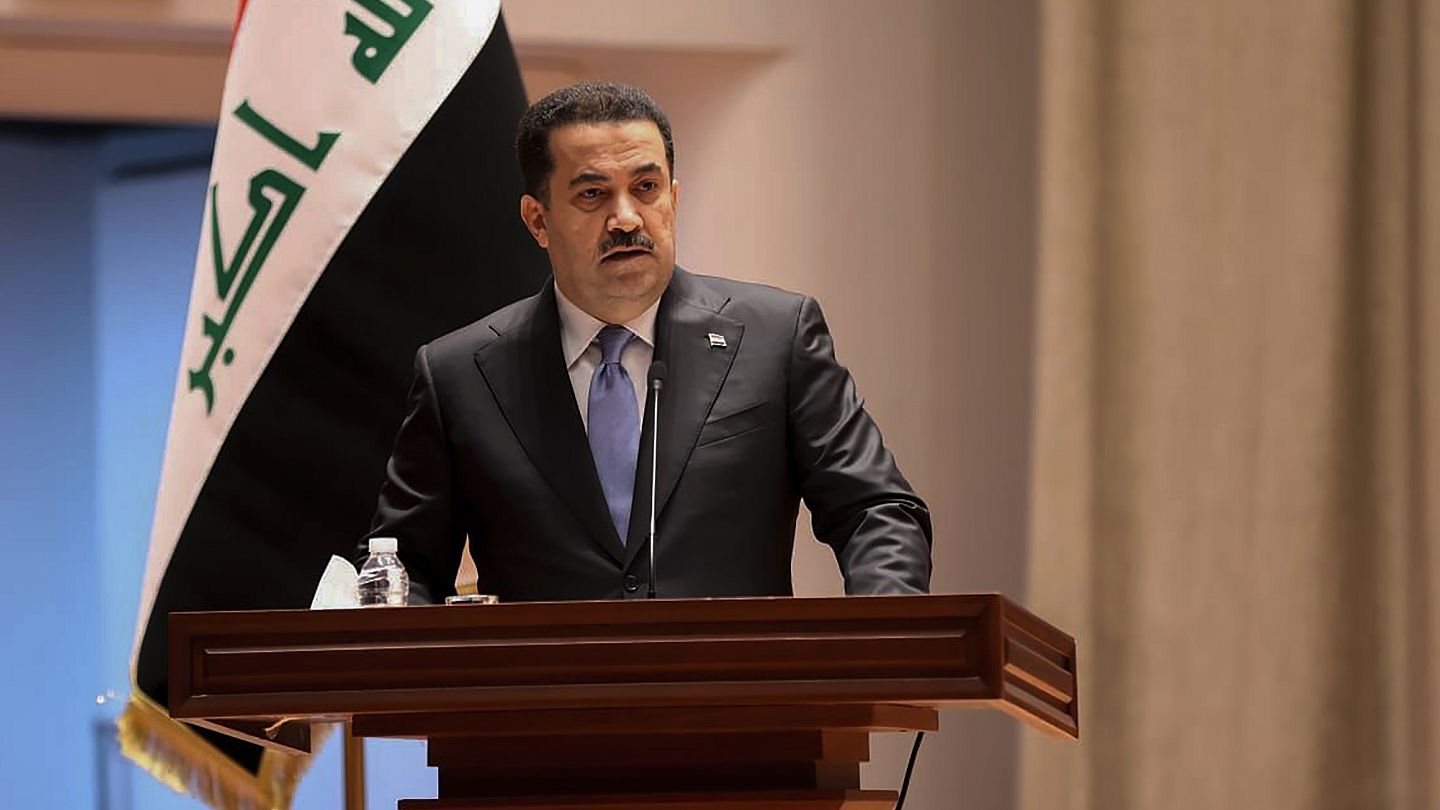 Shafaq News/ Prime Minister Muhammad Shiaa Al-Sudani stressed, on Friday, the importance of developing relations between Iraq and America in various fields and not being limited to the security aspect only.
This came in an interview with Al-Sudani conducted by the American channel CNN, which touched on the security issue, where the Iraqi Prime Minister said that his country's relationship with the United States must develop beyond security issues.
Regarding the invitation extended to him by US President Joe Biden, Al-Sudani mentioned, "With regard to the invitation of US President Mr. Biden, the US and Iraqi Ministry of Foreign Affairs are arranging a date this year," noting that "one of the most important topics that must be discussed is the strategic framework agreement."
He added that the agreement "needs to be activated between the two countries, especially since there is a serious desire to develop this relationship. Our relationship between the United States and Iraq should not be limited to the security aspect, despite its importance," adding, "But there is a need to activate other files and fields, which are important today." Iraq is a country that has great economic resources and is an influential country in the energy market. There are many opportunities that could be areas for American companies to work in various economic, service, and urban sectors in Iraq."
Regarding the security aspect and the American intervention in the country, the Iraqi Prime Minister said, "What concerns us is the security situation and our relationship with the international coalition in Iraq."
Al-Sudani added: "Today, Iraq does not need combat forces, whether from the United States or from the rest of the international coalition countries. Today, the Iraqi security forces have reached an advanced stage of readiness, capability, and ability to maintain security stability and track down ISIS cells, which represent groups chasing in the deserts." Mountains and caves have no place and do not threaten the entity of the state," he said.
shafaq.com