Al-Sadr's Minister calls for the signing of an agreement not to participate in the upcoming elections, including the current parties
Al-Sadr's Minister calls for the signing of an agreement not to participate in the upcoming elections, including the current parties
2022-08-27 07:53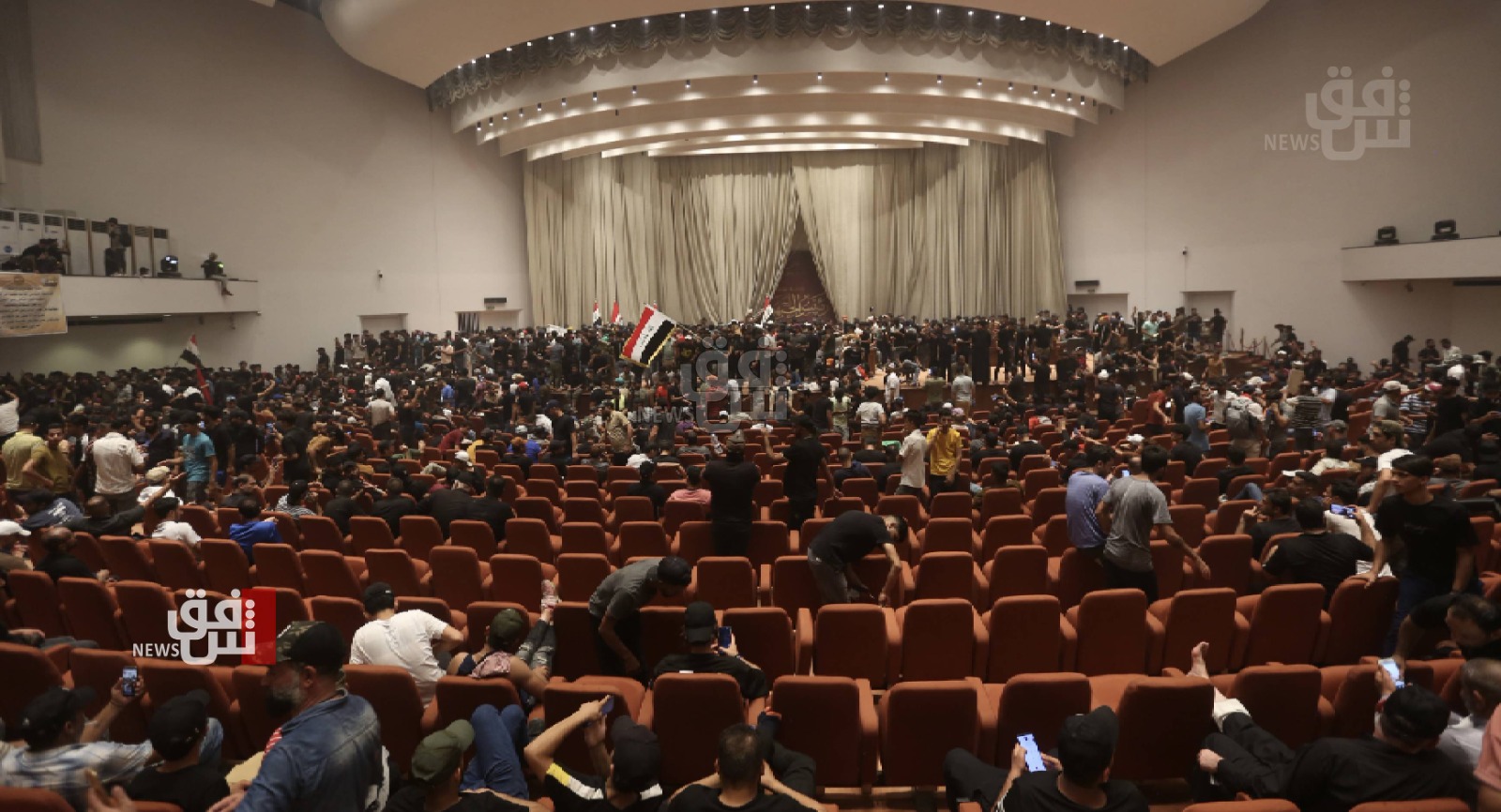 Shafaq News/ A close associate of the leader of the Sadrist movement Muqtada al-Sadr, nicknamed "Minister of the Leader" Saleh Muhammad al-Iraqi, called on Saturday, not to participate in all political parties, including the same movement, in the upcoming elections and the formation of the government.
Al-Iraqi said in a tweet followed by Shafak News Agency, that "there is more important than dissolving parliament and holding early elections, and the most important is: the non-participation of all parties and personalities that have participated in the political process since the US occupation in 2003 and to this day, with all its details, leaders, ministers, employees and special degrees affiliated with it." For the parties, but absolutely, including the Sadrist movement.. I say that with full mouth.
He added, "This is in exchange for all the initiatives that some are seeking, including the United Nations, and I am grateful, and I am ready, within a maximum period of 72 hours, to sign an agreement that includes this, from now."
Al-Iraqi continued, "It is not said that this is achieved after the upcoming elections, nor that it be achieved in a bloody manner, and if this is not achieved, then there is no room for reform, and therefore there is no need for me to interfere with what is happening in the future, neither by tweeting nor by anything else."
The political process has witnessed a stifling support since the results of the last elections in October 2021 until now, which is more than ten months, as the Sadrist movement insists on forming the government before it without the participation of Shiite political parties in this, and on the other hand, the comprehensive coordination framework of Shiite forces stands Other Sunni and Kurdish blocs and independent representatives are in an anti-Sadr camp, where they stick to choosing a candidate from the largest Shiite blocs to form the government.
On July 30, the crisis reached its climax, when supporters of the Sadrist movement stormed the Green Zone and the House of Representatives, in which they have been camping so far, in refusal to nominate the coordinating framework, Muhammad Shia al-Sudani, to head the government.
shafaq.com