Al-Sadr asks the judiciary to dissolve the Iraqi parliament and the President of the Republic to set a date for the elections
Al-Sadr asks the judiciary to dissolve the Iraqi parliament and the President of the Republic to set a date for the elections
2022-08-10 08:17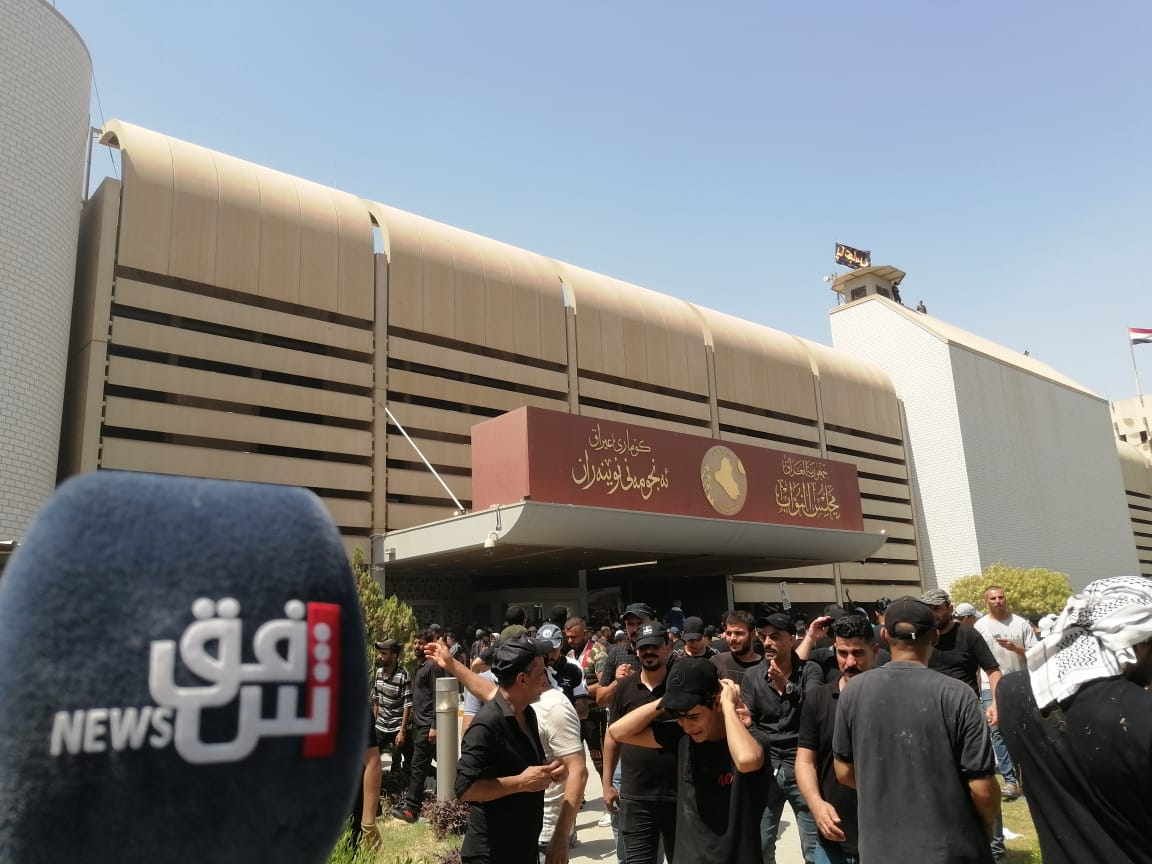 Shafaq News/ On Wednesday, the leader of the Sadrist movement, Muqtada al-Sadr, asked the judicial authorities to work on dissolving the Iraqi parliament within a maximum period of next week, urging at the same time the President of the Republic of Iraq, Barham Salih, to set a date for early legislative elections in the country.
Al-Sadr said in a tweet seen by Shafak News Agency, "Someone may say: The dissolution of Parliament needs to hold a parliament session to dissolve itself. No, there are blocs that adhere to quotas and continue to corruption and will not succumb to the people's demand to dissolve Parliament, but I say: The dissolution of Parliament is not limited with that."
He added, "From here, I address my words to the competent judicial authorities, especially the President of the Supreme Judicial Council, hoping that they correct the course, especially after the end of the brief constitutional deadlines and others for Parliament by choosing the President of the Republic and assigning a Prime Minister to form a government of stakes, as well as the national or independent majority and away from the old, grim faces that despair Including the people, and if they are not corrupt, they are either deficient or deficient. Yes, I direct my words to the Iraqi judiciary, from which we still hope for good despite the political and security pressures it is subjected to and leaks from here and there, provided that it dissolve Parliament after those constitutional violations above.. …within a period not exceeding the end of next week, and graciously assigning the President of the Republic to set a date for early elections, subject to several conditions that we will announce later.
And he continued, "During this, the revolutionaries will continue their sit-ins and their revolution, may God reward them with the best reward… and they will have another position if the people fail again, and we ask all the revolutionaries, the resigned Sadrist bloc, other deputies, and all lovers of the homeland to submit official lawsuits to the Federal Court and through legal means and through the centralization of the committee." It is clear that the elimination of the stake is at stake, and we hope that it will take into account the interest of the people and not be afraid of pressures, as I am sure that many judges are with the people and with reform."
shafaq.com