"Al-Jabr and Al-Jubouri" vow to reveal a corruption file that turns things upside down
"Al-Jabr and Al-Jubouri" vow to reveal a corruption file that turns things upside down
2022-08-22 07:57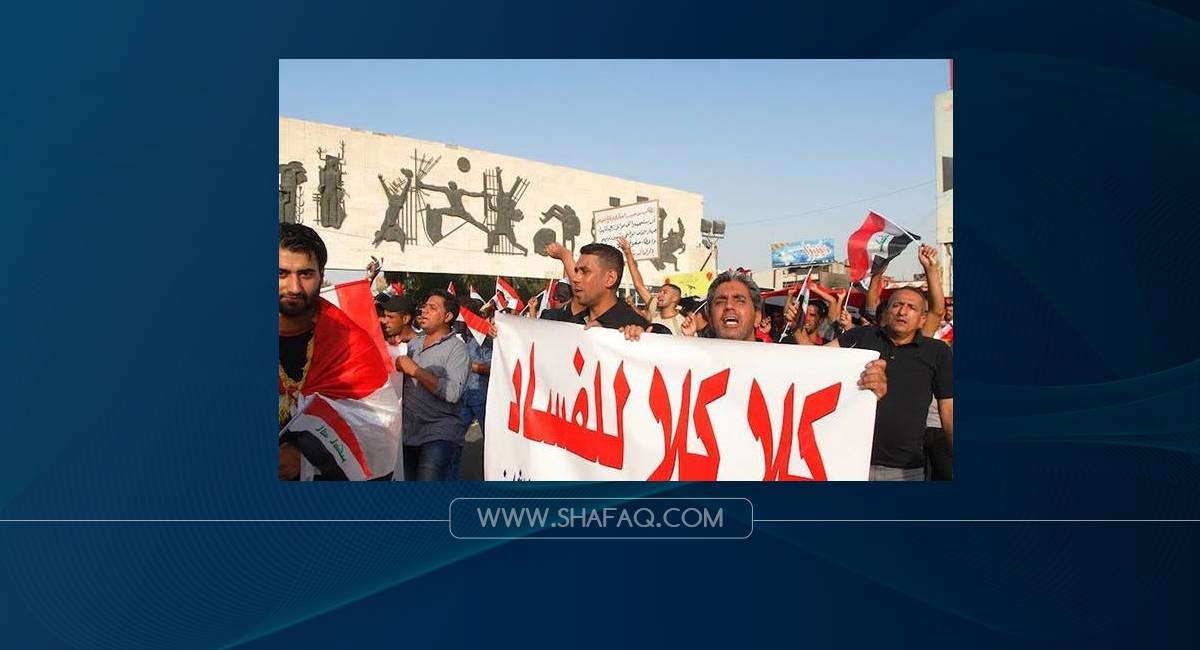 Shafaq News/ The dismissed governor of Salah al-Din, Ammar al-Jabour, announced on Sunday that he will reveal files of financial corruption for all politicians without exception, calling for international protection for him and his family, while former MP Mishaan al-Jubouri hinted that he would also reveal corruption files.
Al-Jabr said in a tweet on Twitter, which was followed by Shafak News Agency, "I demand international protection for me and my family because what I will say will turn things upside down in Mesopotamia."
He added, "I will speak with explicit names and numbers, and I will not exclude anyone from them, and if I lose my life, Iraq and its oppressed people are more valuable than it (this video is of my innocence of Abu Mazen in front of you)."
In turn, former MP Mishaan al-Jubouri said, in a tweet commenting on al-Jabr's tweet, which was followed by Shafak News Agency, "If Governor Ammar al-Jabr fulfills his promise and reveals what he has and I take a similar decision and reveal everything I have, I am sure that the Sadrist revolutionaries will go to other headquarters."
Al-Jubouri pointed out that the revolutionaries "will not leave it (the headquarters) before overthrowing large heads, which will lead to a comprehensive change that will save Iraq from the grip of a tyrannical and corrupt group."
On May 19, a parliamentary source revealed the dismissal of Salah al-Din Governor Ammar Jabor al-Jubouri from his position by order of the Presidency of the Council of Ministers to the House of Representatives.
The source told Shafaq News Agency, "The reason for dismissal of Al-Jubouri came after the recommendation of the investigative committees in the Council of Ministers, which diagnosed the mismanagement of the province and the waste of public money, and accordingly the committees recommended in their report that the governor be relieved of his position."
On the same day, the Iraqi parliament voted, in today's session, to dismiss the governor of Salah al-Din Ammar Jabour al-Jubouri by an absolute majority.
shafaq.com