A Kurdish deputy warns of a "dangerous bomb" in the budget law
A Kurdish deputy warns of a "dangerous bomb" in the budget law
2023-07-03 08:16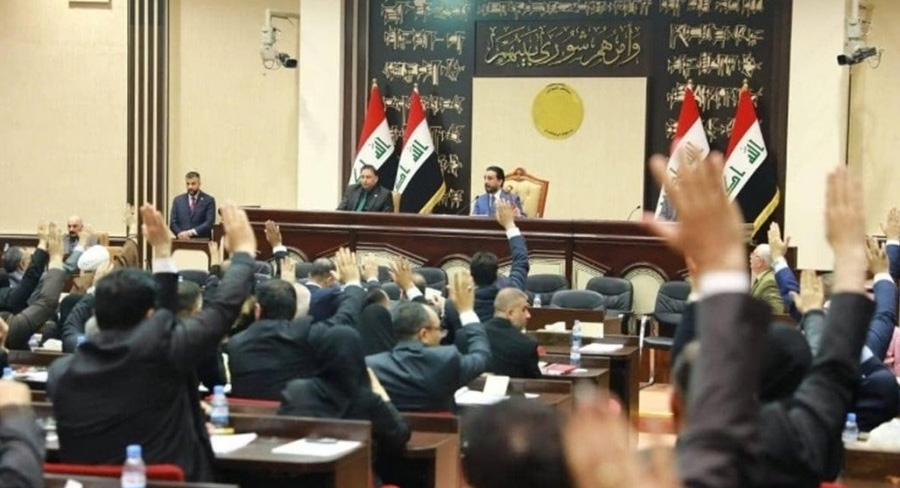 Shafaq News/ Today, Monday, a Kurdish deputy in the Iraqi Parliament called on the Kurdistan Regional Government to challenge what he called a "dangerous bomb" in the tripartite general budget law, as it makes the fate of the region's share in the hands of the Shiite majority in the Iraqi Parliament.
The representative of the Kurdistan Justice Group, Soran Omar, wrote on his Facebook page, a post entitled "The dangerous bomb has become a law", seen by Shafak News Agency, in which he stated that the Kurdistan Regional Government should file an appeal with the Federal Court. Concerning Article 13, the seventh paragraph of the General Budget Law for the years 2023-2024-2025, which talks about that in the event of a dispute over rights and obligations between the regional government and the federal government, a joint committee is formed from both sides that seeks to resolve the differences within a period of 30 days, and if it does not reach a solution, the Council Representatives are the ones who issue the appropriate decision in this regard.
Omar added that this is the dangerous bomb for the region's share and has become a law, because many problems and disagreements arise between the visions of the region and Baghdad, and it is better for the Iraqi prime minister to issue the decisive decision in this regard, and not the Iraqi parliament.
Omar confirmed that the coordination framework is the one who changed this paragraph in the text of the government bill from the prime minister to the parliament, explaining that instead of the prime minister solving the problems, they will be transferred to the parliament, and there the Shiite majority will issue decisions regarding the region's share in the region. In the event of a dispute, the decision will inevitably be to suspend the region's share of the budget.
Omar called on the regional government to expedite the appeal of this paragraph in the general budget.
shafaq.com