Al-Sudani prevents official authorities from visiting or receiving foreign delegations and forms an investigative committee on "security checks"
Al-Sudani prevents official authorities from visiting or receiving foreign delegations and forms an investigative committee on "security checks"
2022-11-10 07:07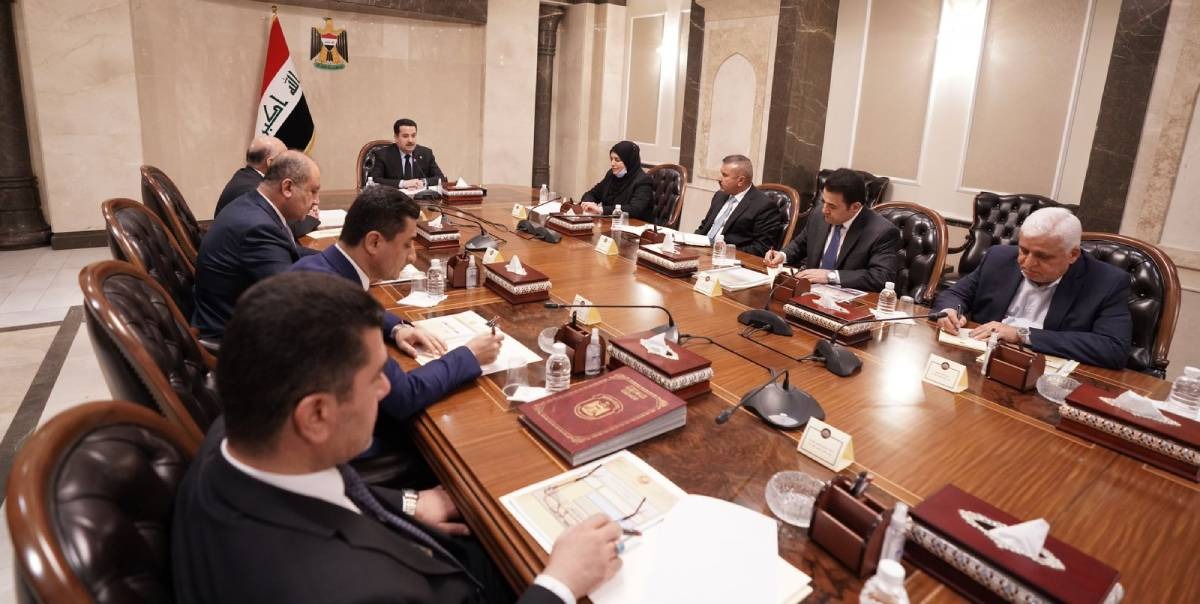 Shafaq News/ On Wednesday, the Commander -in -Chief of the Armed Forces, Muhammad Shi'a Al -Sudani, directed the Iraqi official authorities not to visit or receive foreign delegations visiting the country, while instructing the formation of an investigation committee against the bodies that are not committed to cancel the security audit in the liberated areas.
In a statement received by Shafaq News, the media office of the Prime Minister stated that the Sudanese chaired a meeting of the Ministerial Council for National Security. The meeting witnessed the discussion of the latest developments and security conditions, as well as discussing the topics on the agenda.
Al -Sudani stressed at the beginning of the meeting, the importance of the role played by the Council as the highest authority in the country responsible for the security decision, and his Excellency stated that the supreme goal of law enforcement is still facing political, social and economic challenges, which is what is imperative to be accompanied by tangible success at the service level.
He revealed that there are parties, whether at home or abroad, that are disturbed by Iraq witnessing an achievement at the national level, so the more we advance in the steps of providing services, we will face more security challenges.
Al-Sudani directed the security authorities to show the required toughness to face these challenges, and that there is no party above the law, adding that "we must strengthen the civil character of the state, which contradicts the trend of militarizing cities."
The Council decided to prevent all official authorities from visiting or receiving official foreign delegations, except with the knowledge and approval of the government, and in coordination with the Ministry of Foreign Affairs. Otherwise, these cases will be dealt with in accordance with the laws in force.
He directed the formation of an investigative committee against the security and intelligence agencies that did not implement the decision of the National Security Council related to the abolition of security checks for citizens in the liberated areas, and to hold those responsible accountable.
Today, the Iraqi Minister of Defense, Thabet Al-Abbasi, revealed to Shafaq News agency, "The Commander-in-Chief of the Armed Forces, Prime Minister Muhammad Shia' al-Sudani, has ordered the immediate cancellation of security checks in the liberated areas."
On Thursday, December 26, 2019, the National Security Council, headed by former Prime Minister Adel Abdul-Mahdi, decided to cancel the security check in the liberated governorates, but the decision was not fully activated.
The government and the security authorities followed up the scrutiny and security information in the governorates liberated from ISIS to sort out the wanted and terrorists, as well as to pay salaries to those who deserve it.
shafaq.com