Iraq seeks to build a new fleet of oil transportation around the world
Iraq seeks to build a new fleet of oil transportation around the world
2022-11-06 06:58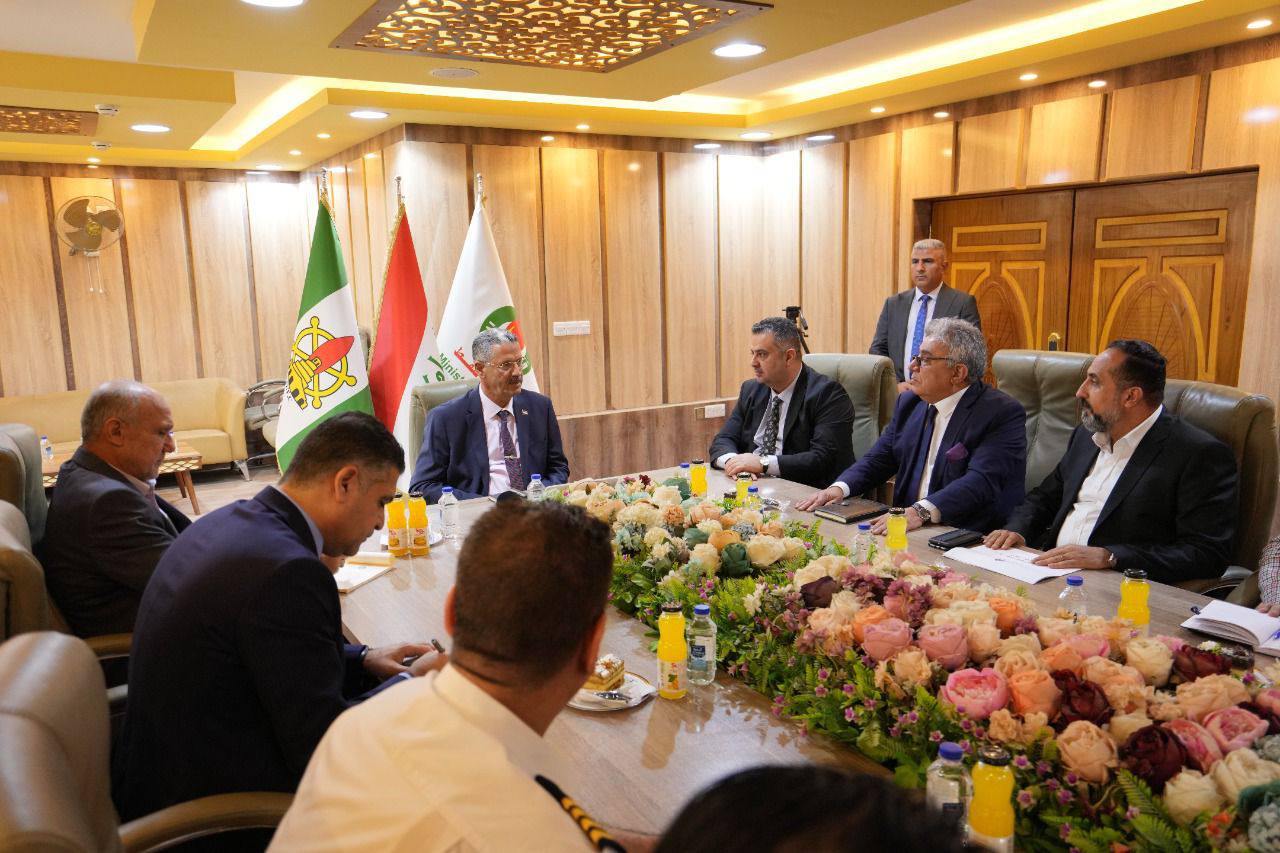 Shafaq News/ The Iraqi Oil Minister, Hayan Abdul-Ghani, affirmed on Sunday the support and assignment of the work of the Iraqi Oil Tankers Company and the resumption of its activity in the maritime transport of crude oil, and not to reduce it to transporting limited quantities of refined products.
This came during Abdul Ghani's visit to the company's headquarters in Basra Governorate and his meeting with the general manager and the workers there, according to a statement received by Shafaq News Agency.
Abdul-Ghani stressed, according to the statement, the work to "restore the vital role of the national carrier in global energy markets, and to enhance its role and historical position, which it enjoyed when it was cruising the seas and transporting Iraqi oil in the seventies and eighties of the last century to Europe, Asia and Latin America, by more than 2 million barrels.
The minister stressed the necessity of "resuming work to transport Iraqi crude oil by strengthening the company with a fleet of modern tankers with large tonnages, as it was previously in Iraq before it was destroyed by the absurd wars," noting that "the ministry had attempts to restore the company's work after 2003, but the size of The challenges and obstacles were great, and she was able to own some tankers for transporting petroleum products."
He continued, "The ministry provides its great support to the purchase of modern tankers to transport crude oil and to seek to rebuild and rehabilitate the old tanks, and for the company to own a fleet of internationally approved tankers, and the company's management has the choice between going to purchase alone or in cooperation with internationally accredited companies."
The Iraqi Oil Minister added, "What matters to the ministry is to expedite the rebuilding of a new fleet so that its activity returns to its previous era and is better in transporting oil and its products and upgrading them to the ranks of international companies, in addition to the necessity of rehabilitating the specialized personnel in the field of maritime transport operating on the fleet."
shafaq.com