The Najaf Friday sermon indicates 4 strengths of the Sudanese government: It has no excuse before the people
The Najaf Friday sermon indicates 4 strengths of the Sudanese government: It has no excuse before the people
2022-10-28 08:20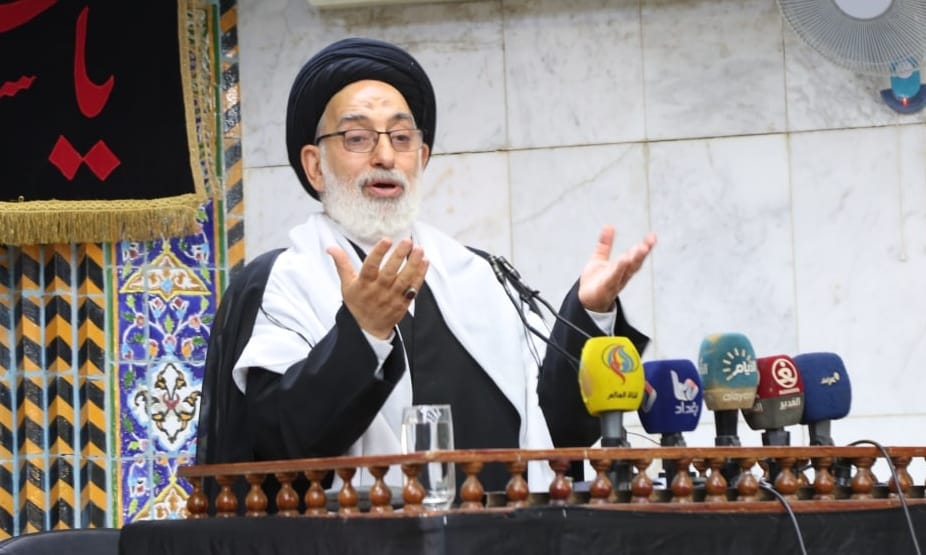 Shafaq News/ The Imam of the Najaf Friday prayer, Sadr Al-Din Al-Qabbanji, said that the new government headed by Muhammad Shia Al-Sudani has many strengths that make it responsible for achieving the demands of the Iraqi people.
Al-Qabbanji, a leader in the Supreme Islamic Council, which is part of the coordination framework, added that Iraq today has become a complete government and we are witnessing governmental stability after a state of chaos and threats.
He also indicated that this government has four strengths, the first of which is the acceptance of the international community, meaning we do not have international intersections, the second is the comfortable parliamentary majority, the third is political and popular stability, and the fourth is financial abundance, stressing that this means that the government must work hard and provide services. In return for these points, the people are waiting for achievements.
In the same context, Al-Qabbanji said that the people have many demands, and the first demand is to provide plots of land for young people who are about to marry and who do not have plots of land and to provide facilities for building it, and the second requirement is to provide job opportunities for young people, and there are many solutions such as operating factories, supporting the agricultural sector, for example, and opening the door for investment to Foreign companies.
He continued by saying that "there is no excuse for the government if it does not fulfill the people's demands and provide services to them."
On Thursday, October 27, the Iraqi parliament voted on the cabinet of the new Prime Minister, Muhammad Shiaa al-Sudani, after it voted by an absolute majority on his ministerial program.
shafaq.com