They left with a positive impression.. The office of the tire candidate for prime minister reveals the details of his meeting with the deputies
They left with a positive impression.. The office of the tire candidate for prime minister reveals the details of his meeting with the deputies
2022-09-20 08:02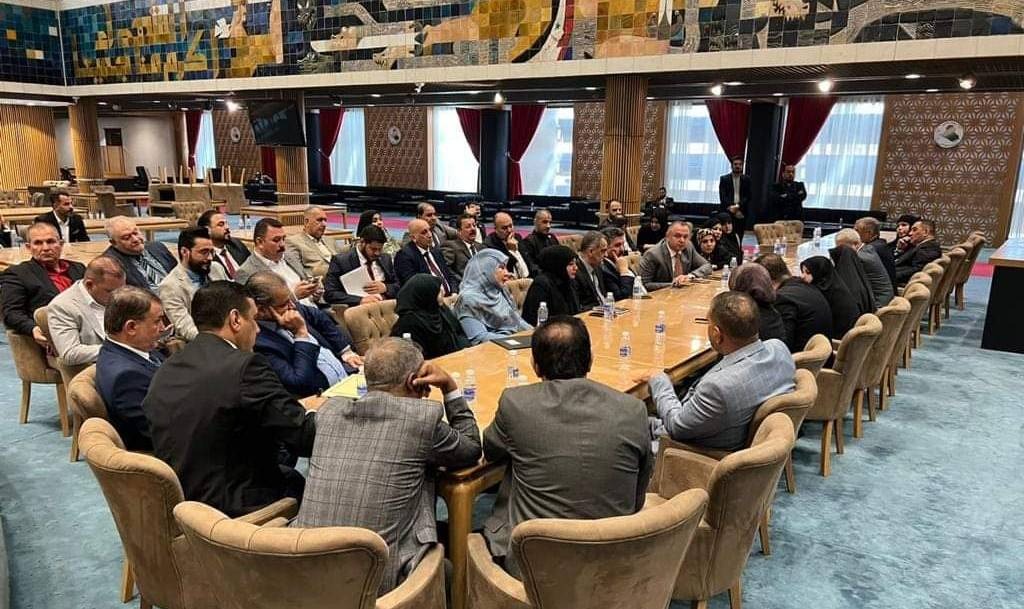 Shafaq News/ The office of the Coordinating Framework candidate to head the next government, Muhammad Shia Al-Sudani, revealed on Tuesday the details of his meeting with a number of deputies in the parliament building regarding his government program.
The office said in a statement received by Shafaq News Agency, "The meeting took place at the invitation of a number of deputies representing different political blocs, and they were directed to Al-Sudani to discuss the course of events, to stand on the latest political developments, and to exchange ideas, visions and proposals regarding the ministerial program and the relationship that should be between Parliament and the government." .
And he indicated that "the number of attendees at the meeting exceeded 60 deputies from various blocs, as they discussed important issues related to the service and living aspects facing citizens, as well as ideas and proposals that were aimed at activating the economy represented by industry, agriculture and tourism."
The office indicated that "the meeting witnessed the activation of mechanisms, programs and plans related to providing job opportunities, addressing poverty, and following up on the conditions of the poorest governorates."
He added, "Al-Sudani presented a picture of the latest developments in the political situation and the ongoing negotiations and agreements, which emphasize communication with everyone, adopting dialogue and proceeding with the completion of the constitutional entitlements."
He continued, "During the meeting, the Sudanese explained the features of his ministerial program, and reviewed some visions and ideas related to the nature of the relationship between the House of Representatives and the next government, which is supposed to be an integrative and solidarity relationship that faces challenges in a positive and responsible spirit."
The office confirmed that "the deputies who attended the meeting had a positive impression and considered the meeting an indication of the principle of joint responsibility."
This morning, the candidate of the comprehensive coordination framework of the Shiite political forces, with the exception of the Sadrist movement, for the position of the next prime minister, Muhammad Shia Al-Sudani, held a meeting with a number of deputies in the parliament building to discuss his government program.
This comes at a time when the Iraqi political situation is witnessing an escalating tension, as the followers of the Sadrist movement led by Muqtada al-Sadr mobilize in preparation to storm the Green Zone again in the event of a parliamentary session to elect the President of the Republic and the Prime Minister, refusing that the coordination framework should form the government, and in return some leaders of the framework insist on forming a government. The government is away from the Sadrist movement, and sticks to its Sudanese candidate.
At the same time, civil activists are making extensive preparations to return to the demonstrations on the first of next October, in remembrance of the day when the October 2019 demonstrations began.
shafaq.com