Iraq in uncharted territory: What if Al-Kazemi actually resigned?
Iraq in uncharted territory: What if Al-Kazemi actually resigned?
2022-09-04 08:31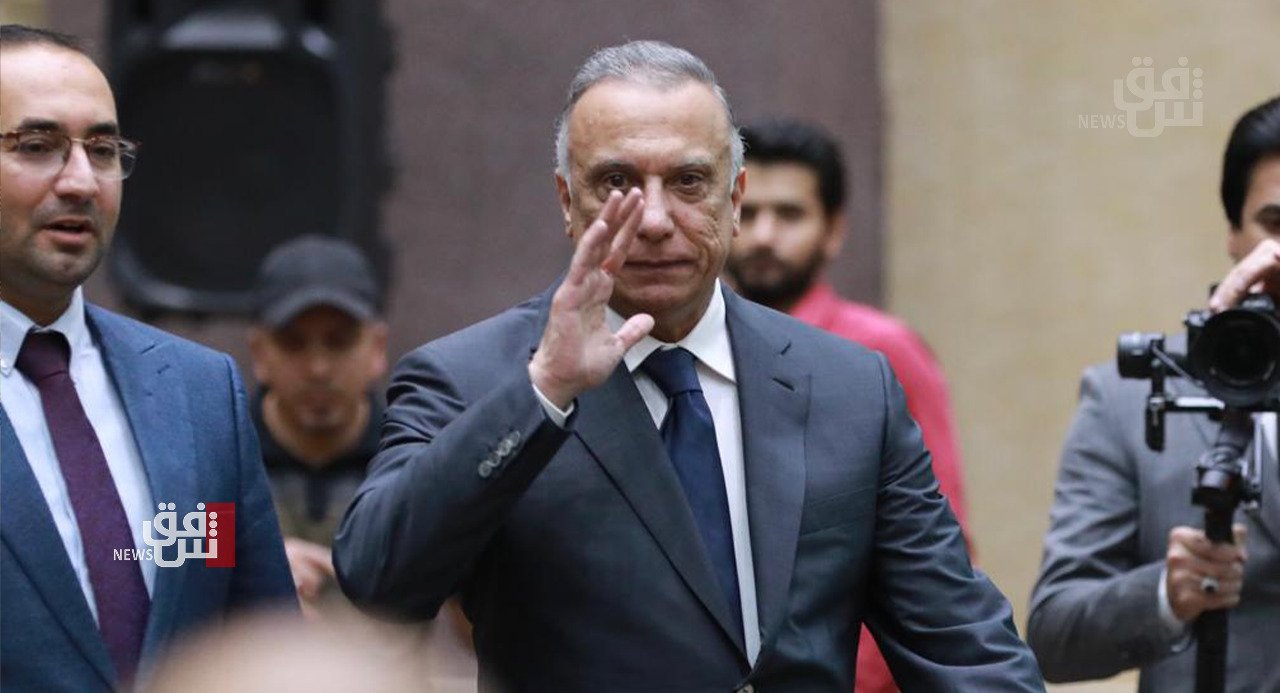 Shafaq News/ The English newspaper "The National" considered that Iraq faces the possibility of more violence between the competing factions in light of the uncertainty surrounding the country's political future, especially if the outgoing Prime Minister Mustafa Al-Kazemi implements his threat to step down.
After referring to the atmosphere of conflict that has existed since the October 2021 elections, the clashes that took place last week and caused 30 deaths, and the Sadrist leader Muqtada al-Sadr's dissatisfaction with his inability to form a government, the report translated by Shafak News Agency was transmitted; Omar Al-Nadawi, an analyst at the NGO "Empowering Peace in Iraq," said that the situation was "unpredictable."
Al-Nadawi added that "the possibility of a new escalation is still high, because Mr. Al-Sadr is still troubled and it is clear that he is far from retiring from politics," noting that Al-Sadr "does not seem to have a vision of a feasible way out of this impasse."
The report considered that the turning point in the impasse could be Al-Kazemi stepping down from his position, a possibility that had indicated the possibility of it occurring in the event of violence erupting again.
The report quoted Iraqi political analyst Sajjad Jiyad as saying that it is possible that if the violence escalates, Al-Kazemi may feel that there is a lot of pressure, and he will resign," adding that if Al-Kazemi does so, "the scene in which Parliament has to elect may be avoided." The new president and government.
Jiyad pointed out that the current president, Barham Salih, who also occupies his position temporarily after parliament failed to elect a new president, may nominate a new prime minister so that Iraq will have a caretaker and interim government.
According to Al-Nadawi, a possible resignation from Al-Kazemi will impose new pressures on Al-Sadr, explaining that in the event of his resignation, the coordination framework and the Patriotic Union of Kurdistan will make the situation largely in their favour.
The report pointed out that in the event of Al-Kazemi's resignation, the constitution stipulates that Barham Salih must take over the duties of the Prime Minister and then appoint a candidate for this position within 15 days.
But according to Al-Nadawi, in light of the existing difficult impasse and the possibility of not reaching a political agreement, Barham Salih may remain in the position of Prime Minister for an indefinite period, and the coordination framework and the Patriotic Union of Kurdistan will not have a great incentive to make concessions to meet the conditions of al-Sadr, He added that ignoring al-Sadr on the part of the coordination framework, "will undoubtedly provoke a great reaction from al-Sadr."
After referring to the lawsuit filed with the Supreme Court for the dissolution of Parliament, which is supposed to make its decision on September 7, the report quoted Jiyad as saying, "Constitutionally, we are in uncharted territory as to who has the power to move things forward…the court does not have the capacity to dissolve." Parliament, but only Parliament can dissolve itself."
shafaq.com