Compare his move to Gamal Abdel Nasser.. A former official: Al-Sadr's move has not been done by anyone in 90 years
Compare his move to Gamal Abdel Nasser.. A former official: Al-Sadr's move has not been done by anyone in 90 years
2022-08-31 07:54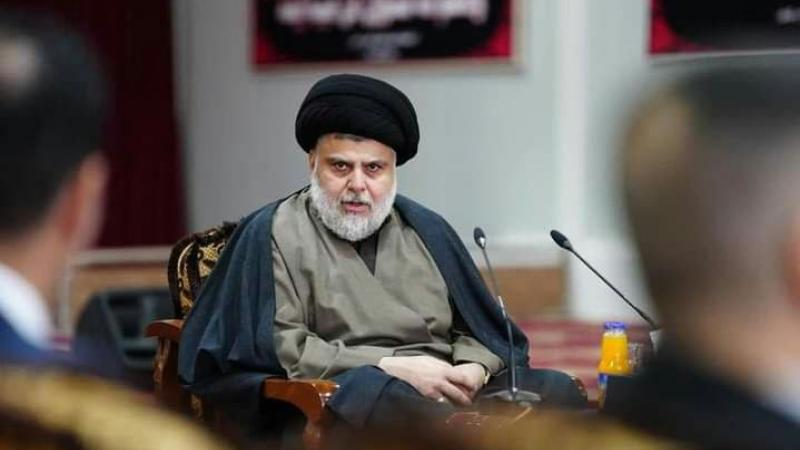 Shafaq News / Today, Wednesday, a former Iraqi official described the "resignation" of the leader of the Sadrist movement, Muqtada al-Sadr, as a "brilliant political move" that no Iraqi leaders have made for 90 years, while comparing his step to the late Egyptian President Gamal Abdel Nasser.
And the former deputy Iraqi envoy to the United Nations, Faisal Al-Istrabadi, said in an interview with CNN that the leader of the Sadrist movement, Muqtada al-Sadr, made a brilliant political move. In 1932, no one has definitely done that in the republic since 1958," he said.
Al-Istrabadi continued by saying, "There is a tradition that the late Egyptian President Gamal Abdel Nasser started by submitting your resignation and then demonstrators taking to the streets asking you to stay in power. I would not be surprised if something similar did not happen."
Istrabadi doubted that "Al-Sadr will retire," asserting that he "finds it hard to believe that Al-Sadr is really heading away from power after he has been in it for so long. If he really did, I would be the first to say it, but I doubt it, and I will believe him when I see that".
The leader of the Sadrist movement had announced his final resignation from political action, on August 29, 2022, while armed confrontations erupted after his angry supporters went to the headquarters of the Governmental Palace, the stronghold of the prime minister, so that al-Sadr returned again, on August 30, 2022, and demanded the withdrawal of his armed and unarmed supporters from the Green Zone. And end their sit-in, which extended for about a month.
shafaq.com