Allawi's coalition "surprised" by Al-Kazemi's meeting: He missed an opportunity to get out of the crisis
Allawi's coalition "surprised" by Al-Kazemi's meeting: He missed an opportunity to get out of the crisis
2022-08-18 07:20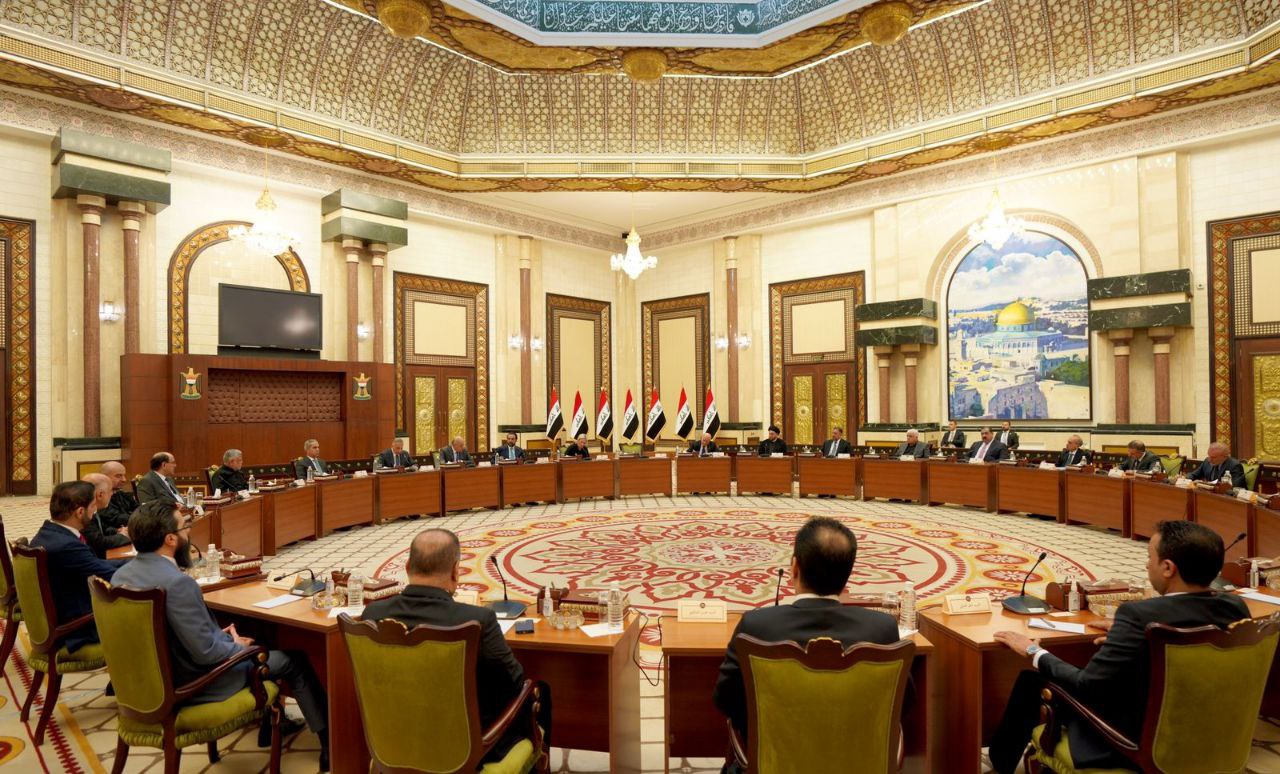 Shafaq News/ The "Nationalism" coalition led by Iyad Allawi expressed, on Thursday, his regret for not inviting him and other political forces to the national dialogue meeting sponsored by Prime Minister Mustafa Al-Kazemi yesterday, and said that he was "surprised" about that, while noting that the meeting did not come out with practical results at the level of The seriousness of the stage did not miss an "opportunity to get out of the crisis."
This came in a statement issued by the National Coalition, today, on the results of the national dialogue, which was reported to Shafak News Agency, explaining that its leader, Iyad Allawi, "has proposed, since the beginning of the political and constitutional crisis and the escalation of differences between the parties to the political process, which resulted from the unfavorable early elections, an integrated initiative. For a comprehensive national dialogue, it calls on all political, social, professional, youth and Tishreen revolutionaries to come out with a unified national vision to avoid the Iraqi people from the dangers they face internally and externally.
He added, "With the increase in the pace of conflicts and the division that reached the mobilization of the street and the disruption of the work of the three authorities, the National Coalition was surprised to hold a limited political meeting quickly at the invitation of the Prime Minister, which was limited to some blocs represented in the House of Representatives and the government," pointing out that this meeting "" He excluded the majority of the national political, social and professional parties and representatives of the demonstrations from the Tishreen revolutionaries.
He explained that "at the forefront of those parties that were not invited to the meeting is the National Coalition, which was the first to call for dialogue, as well as the Iraqi Communist Party, independent parliamentary blocs, most patriotic and democratic figures, unions, unions, clan elders and university professors," stressing that this matter "had direct effects on The fragile results that came out of the meeting, which was devoid of any practical decisions affecting the course of the current escalating crisis, were only theoretical statements that did not touch the root of the problem and the solutions that should be the goal of every true national dialogue.
He continued, "It is an expected result given the limited parties to the dialogue and the urgency to hold it without adequate preparation, which affected the parties' ability to take decisive and responsible decisions and make mutual concessions on common national ground imposed by the gravity of the stage and the reasons for preserving national unity."
According to the statement, the National Coalition "regrets that yesterday's meeting did not come out with practical results at the level of the seriousness of the stage, which missed an opportunity to get out of the crisis," and regrets "for not inviting it and the other national and popular forces to meet."
He stressed that the coalition "reiterates its call for a comprehensive national dialogue that does not exclude or exclude anyone," stressing that it is "the only peaceful way left to get out of the political and constitutional crisis and the impasse of the continued failure to resolve it, and the dangers of this on the lives of citizens and their decent livelihoods, and the proper functioning of the administration and services of the Iraqi state." which has reached the level of a failed state.
shafaq.com