The Federal Court postpones the decision on the case of dissolving Parliament until the thirtieth of this month
The Federal Court postpones the decision on the case of dissolving Parliament until the thirtieth of this month
2022-08-17 07:47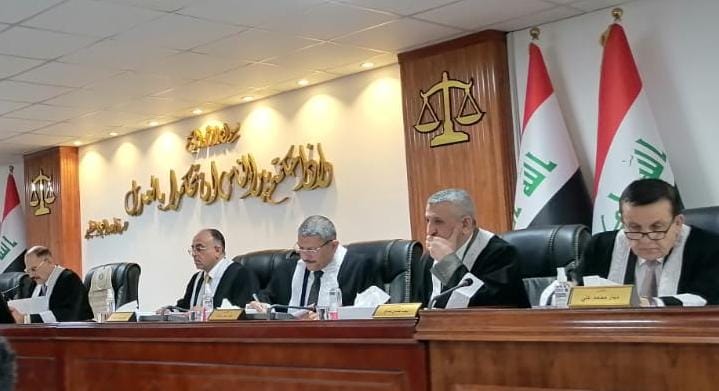 Shafaq News/ The Federal Court (the highest judicial authority in Iraq) postponed, on Wednesday, the date for deciding on the claim of dissolving Parliament until the 30th of this August.
Last Wednesday (August 10, 2022), al-Sadr had asked the judicial authorities to dissolve the Iraqi parliament within a maximum period of the end of this week, urging at the same time the President of the Republic of Iraq, Barham Salih, to set a date for early legislative elections in the country.
The political scene in Iraq has been going through a dangerous turn since supporters of the Sadrist movement led by prominent Shiite cleric Muqtada al-Sadr stormed the parliament building in the fortified Green Zone in central Baghdad, and staged a sit-in in protest against Al-Sudani's nomination for the position of Prime Minister of the next federal government, at first, before the ceiling rose Their demands are to dissolve parliament and hold early elections, after an invitation from their leader al-Sadr.
The Iraqi Prime Minister, Mustafa Al-Kazemi, had called on the leaders of the political forces for a national meeting at the Government Palace, scheduled to be held today, to start a "serious" dialogue, while calling on all parties to "stop the popular and media escalation."
shafaq.com