The sit-ins in Parliament issue their first statement: We will hold a session to choose Al-Sadr as the country's ruler
The sit-ins in Parliament issue their first statement: We will hold a session to choose Al-Sadr as the country's ruler
2022-07-31 06:06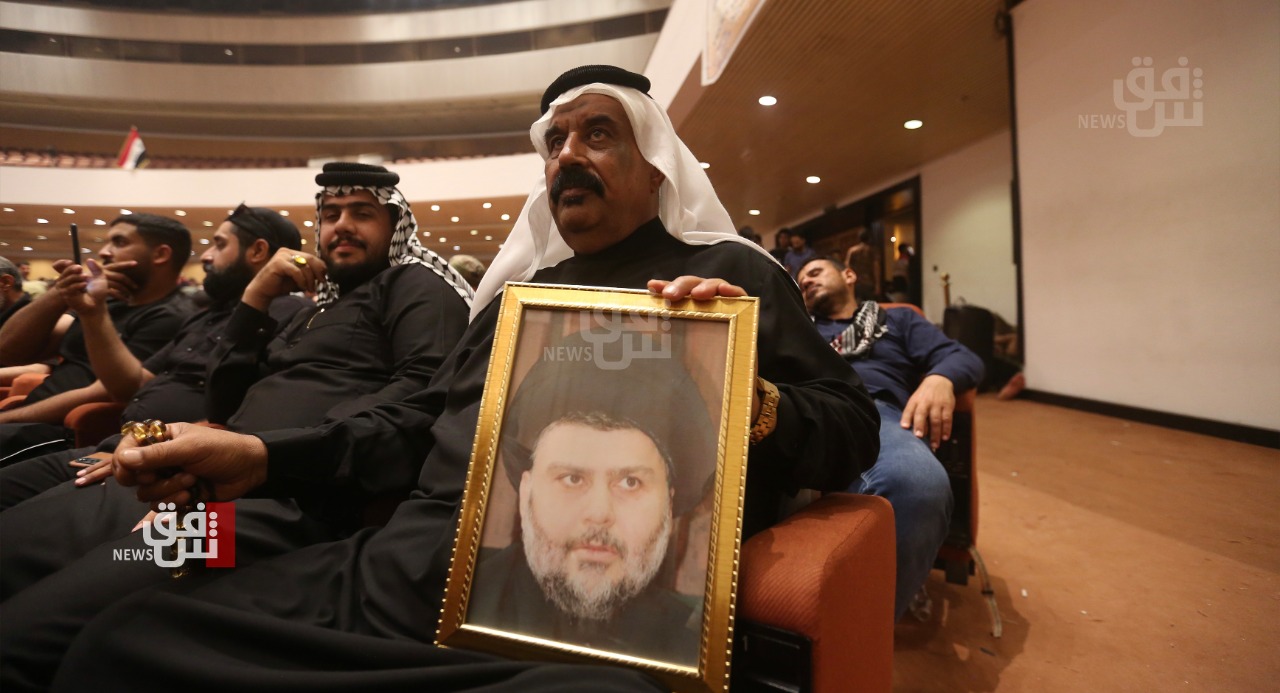 Shafaq News/ A leader in the Sadrist movement said today, Sunday, the formation of a coordinating committee for the sit-in in the Iraqi parliament, which will later issue its first statement.
He told Shafaq News Agency, that a coordinating committee for the sit-in has been formed inside the House of Representatives, indicating that the committee will issue its first statement regarding the organization of the sit-in and the demands of the sit-in in the coming hours.
He considered that the popular demonstrations and sit-ins include all spectrums of the Iraqi people and are not limited to the Sadrists only, explaining that the first demands of the protesters include choosing an independent figure capable of running the new government and the non-participation of political parties in the government.
The leader, who decided to remain anonymous, stressed that political figures accused of corruption will be held accountable according to the just and impartial law, stressing that "there is no direct or indirect dialogue between the protesters or the political parties."
One of the protesters stated to Shafaq News Agency, that the demands of the protesters were distributed on a piece of paper, warning them against negotiating or accepting a truce sought by those he described as "corrupt".
According to the clip, the leader of the Sadrist movement, Muqtada al-Sadr, will be chosen as governor according to a session that will be held in the afternoon.
For its part, the Sadrist movement's media reported that the only one who has the right to issue statements in the name of the revolutionaries and sit-ins and whose orders and speeches apply to them is Mr. Muqtada al-Sadr or his representative only.
shafaq.com