Al-Halbousi: Parliament sessions suspended until further notice
Al-Halbousi: Parliament sessions suspended until further notice
2022-07-30 08:17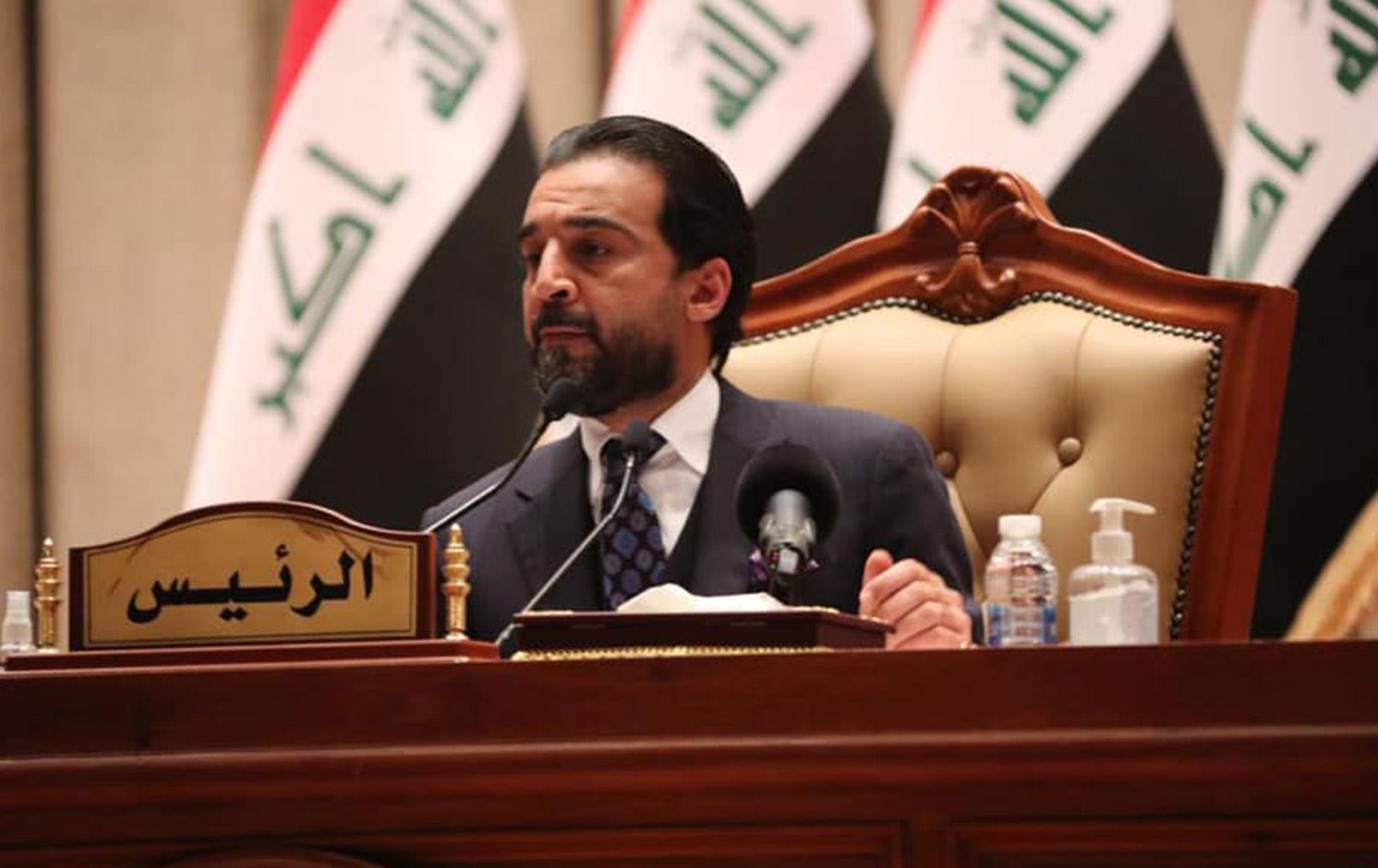 Shafaq News/ Parliament Speaker Muhammad al-Halbousi decided on Saturday to suspend parliament sessions until further notice, calling at the same time, the Commander-in-Chief of the Armed Forces, Mustafa al-Kazemi, to take the necessary measures to protect institutions and protect demonstrators.
Al-Halbousi said in a statement received by Shafak News Agency, "Here we are living in difficult and sensitive times that require all of us to hold back, to show the highest degree of dream and sincere national responsibility, in which everyone bears the results alike, no matter what and which direction they go."
He added, "Differences in viewpoints, even between the parties, are a normal condition in the most advanced countries and among the most powerful democracies in the world, and whatever its climax, dialogue is the solution. The consequences of matters and their catastrophic outcomes if this tension and tension continues."
He continued, "In terms of national, political and functional responsibility, and in compliance with the constitutional oath of Article 50 of the Constitution, which obligated us to preserve the interests of the people, and based on Article 62 of the House of Representatives Law and its formations No. 13 of 2018, and Article 34/eighth of the bylaws of the House of Representatives, it was decided to suspend Parliament sessions will be held until further notice.
Al-Halbousi, the Commander-in-Chief of the Armed Forces, called for "taking the necessary measures to protect institutions and protect the demonstrators, whom I call on to maintain their peace and preserve state property."
The Speaker of Parliament also called on leaders and political blocs to "an urgent national meeting; to achieve an effective and responsible national dialogue, the outcomes of which will be for the sake of the country, and to give priority to its interests over all partisan and factional interests, and to meet on one opinion that preserves the country and the capabilities of the people, and expresses us from this long and prolonged crisis." Waiting for the people to solve it."
shafaq.com