The framework renews its call for the Kurds to agree on the President of Iraq and initiate internal negotiations
The framework renews its call for the Kurds to agree on the President of Iraq and initiate internal negotiations
2022-07-29 08:23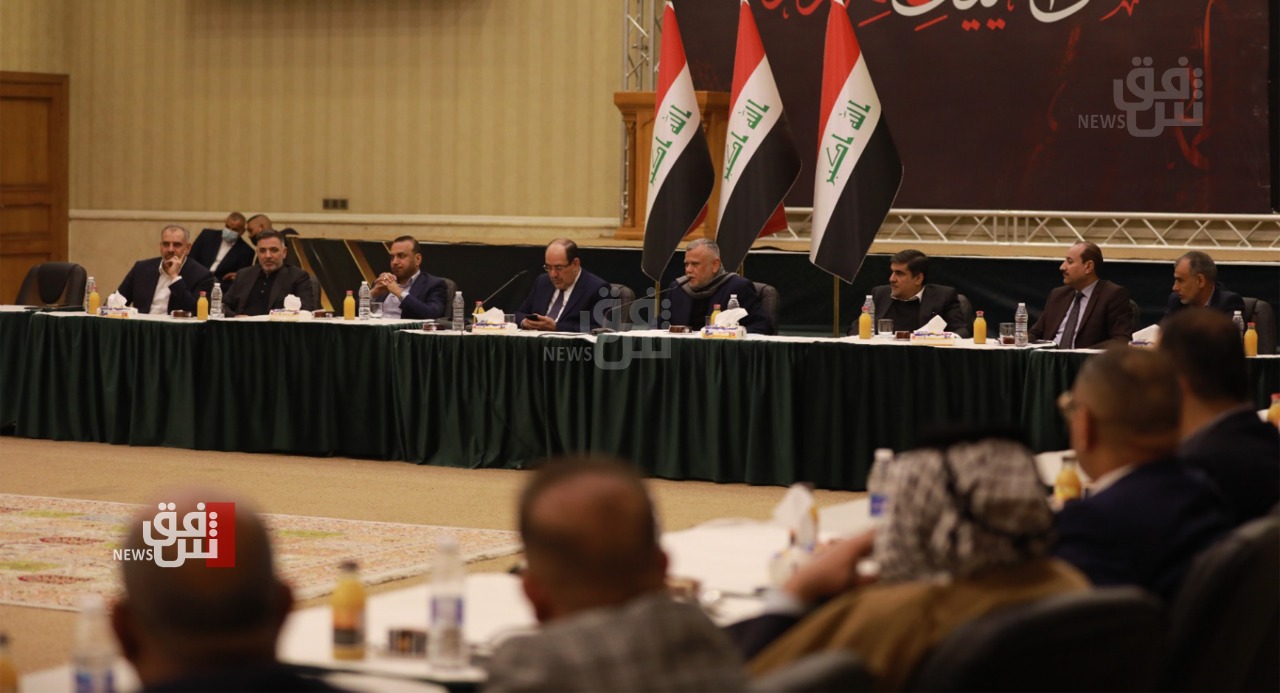 Shafaq News/ The coordination framework, which includes Shiite political forces, except for the Sadrist movement, renewed its call on the Kurdish parties to quickly agree on the nomination of a candidate for the post of President of the Republic of Iraq, at a time when he announced that his negotiating committee will start negotiations with other political parties in order to strengthen the government next federation.
A statement issued by the framework stated that "for months, the coordination framework has been working to correct the course of the political process, which I want to go in unknown directions away from the desire of the people and the votes of the voters."
The statement added that "in continuation of his efforts, the coordination framework is keen to complete the understandings between all political forces and renews the call for the Kurdish forces to hold more serious dialogues in order to reach an agreement on a candidate for the presidency."
And he added, "The framework confirms its desire for all national forces to be consistent in their stance towards completing the constitutional dues before the parliament session devoted to electing the president of the republic."
The statement also indicated that "the negotiating team formed by the coordination framework will begin its dialogues with the political and other parties in order to reach internal understandings that contribute to increasing the strength of the next government and make it able to better perform its service tasks."
This comes after hundreds of al-Sadr's supporters stormed, the day before yesterday, the Iraqi parliament building in the Green Zone, in protest against the coordination framework's move to form a government and push a candidate from the Dawa Party led by al-Maliki.
Al-Sadr had hinted on more than one occasion to stand in the way of forming a government in accordance with the principle of quotas adopted since 2003.
Al-Sadr withdrew from the political process, after months of tug-of-war with the coordination framework to form a government according to the majority principle, which he confronted in alliance with the Kurdistan Democratic Party and a Sunni political coalition that brought together Muhammad al-Halbousi and Khamis al-Khanjar.
shafaq.com