The embezzlement of nearly a trillion dinars in a number of Iraqi government banks
The embezzlement of nearly a trillion dinars in a number of Iraqi government banks
2022-06-09 00:40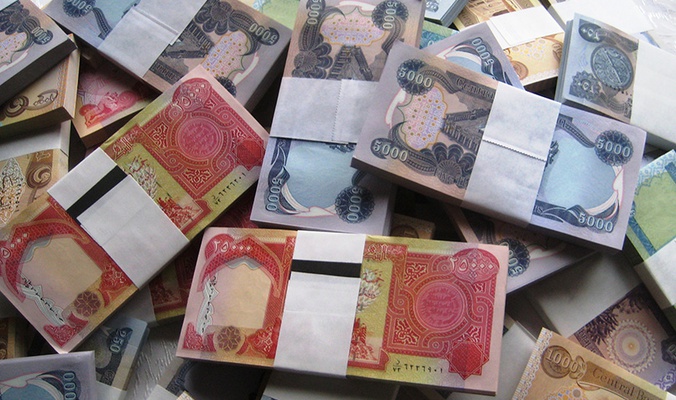 Shafaq News/ The Federal Integrity Commission revealed the embezzlement of nearly a trillion Iraqi dinars of public money, indicating that major embezzlement, forgery, fraud and money laundering had occurred in a number of branches of the Agricultural and Al-Rasheed Bank.
And the investigation department of the authority confirmed in a statement that the audit team, which was formed by the department, revealed a major embezzlement of public money through forgery, misrepresentation, manipulation, money laundering, abuse of positions, manipulation of banking restrictions and the introduction of fake balance enhancements on customer accounts, indicating the existence of an organized sabotage operation of the national economy. During the manipulation of the work of government banking systems, and creating a state of chaos and instability, stressing the need to address the issue from the highest levels quickly.
And she added that the result of manipulation through transactions in the Agricultural Bank branch in Maysan and (4) of the Rashid Bank branches in Maysan and Baghdad amounted to (926,043,773,700) billion dinars, pointing out that the team reviewed and audited the financial statements of the mentioned banks, limited the amount, and obtained evidence. And documents, and the identification of the accused involved, the number of (41) employees of the bank's branches and customers, companies and individuals.
The department observed a great deal of neglect in the work of the General Administration of the Agricultural Bank through the lack of control over the bank's branch in Maysan. To ensure the integrity of its procedures, which over the course of a whole year were not able to present the data correctly, pointing to the absence of the procedures and actions of the supervisory bodies on the activities of the Agricultural Bank branch, despite the presence of more than one case and suspicion of corruption surrounding its work, but the matter came to the General Administration to prepare accounts the final and approving it, giving correct and accurate results to those accounts and their outputs, and receiving profits and incentives; Which calls for her to be held accountable after her as a partner in the crime.
She explained that the process of manipulation is carried out by the customer issuing a check from his current account that does not have a sufficient balance to cover the amount of the check, and the check holder who has a current account depositing the check in his account through a special clearing (telephone reservation), indicating that the procedures of the transaction are taking place. Through the phone reservation and exchange of the secret numbers that support the availability of a (fictitious) balance in the account of the issuer of the check and allowing the withdrawal of the amount.
shafaq.com