291 days and the time is open.. Iraq enters Guinness for the longest period without a government
291 days and the time is open.. Iraq enters Guinness for the longest period without a government
2022-07-28 08:03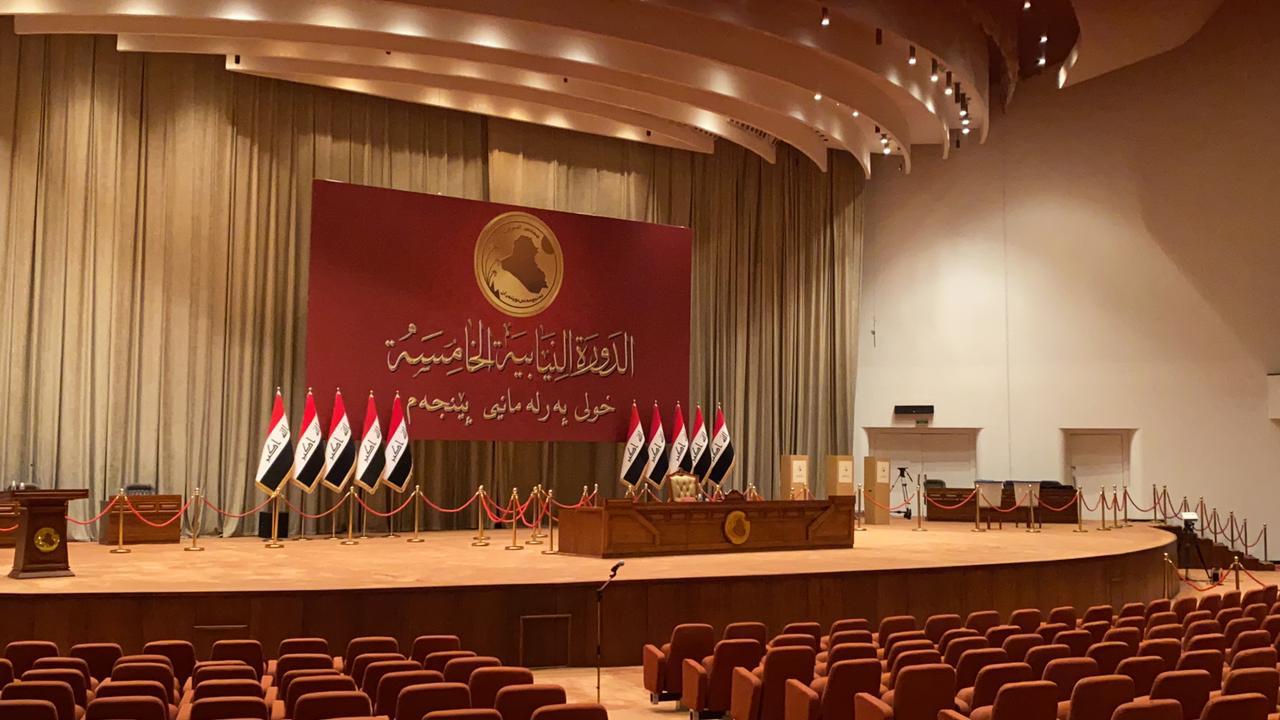 Shafaq News/ Today, Thursday, Iraq recorded the longest period of political "stalemate" after the elections and the failure to form a new government by 291 days, exceeding the previous delay period not to form a government in 2010, which ended with former Prime Minister Nuri al-Maliki, apparently not "so far." Any features of its formation in light of the ongoing political division.
A Reuters report, seen by Shafak News Agency, stated that "more than nine months after holding elections in October, the lawmakers tasked with choosing a president and prime minister did not come close to agreeing on anything, so that Iraq recorded a record period of 290 days (until Yesterday, Wednesday), without a prime minister or government," noting that "the longest previous period without a government in Iraq was in 2010, when 289 days passed without a government until Prime Minister Nuri al-Maliki assumed a second term in office."
And in an indication that this stalemate will not be broken, thousands of supporters of Shiite cleric Muqtada al-Sadr stormed the Iraqi parliament building on Wednesday, chanting slogans against his Shiite political rivals, days after they hinted at an agreement on a possible prime minister.
According to the report, this "political paralysis left Iraq without a general budget for 2022, as spending on badly needed infrastructure projects stopped and economic reforms were disrupted, and this situation increased the lack of services and jobs even as Baghdad achieved record oil revenues due to high crude prices, and although it did not It has witnessed major conflicts since the defeat of ISIS five years ago.
The report quotes citizens "dissatisfied with the situation" as saying that "there is no government and no budget, the streets are full of potholes, electricity and water are scarce, health care and education are dilapidated."
The report explains that "usually, the formation of a government in Iraq takes months and requires winning the support of all the major political parties, while the increasing divisions between these blocs prolonged the government formation process severely this time."
In the Shiite camp, Muqtada al-Sadr, who won the most votes in the October 2021 elections, withdrew his 74 deputies from parliament last month after he failed to form a government that excluded his Shiite rivals, most of whom are backed by Iran and have heavily armed wings.
According to the report, "Al-Sadr with this withdrawal left dozens of these seats for his rivals, but he and his popular base, which includes millions, will not stand silent if they try to form a government that he does not agree to," noting that "Al-Sadr's supporters demolished, on Wednesday, a concrete barrier and entered the Green Zone that includes Government buildings, before they stormed Parliament.
Reuters shows that "while Al-Sadr's rivals have proposed Muhammad Shia Al-Sudani as a candidate for prime minister, Al-Sadr may also oppose his candidacy because he is an ally of Al-Maliki."
The report quoted a member of the Sadrist movement, who requested anonymity, as saying that "Al-Sudani is just a shadow of the owners."
He also quoted Sheikh Safa al-Baghdadi, a cleric who is a follower of al-Sadr, before the demonstrators stormed parliament as saying, "We will demonstrate until the corrupt politicians and groups backed by Iran leave."
On the other hand, differences between the main Kurdish parties prevent the selection of a president, a position that, once approved by Parliament, allows its holder to appoint a prime minister.
The Patriotic Union of Kurdistan has held the presidency since 2003, while the Kurdistan Democratic Party, which received the largest number of Kurdish votes by a large margin, clings to its presidential candidate.
The report quotes KDP MP Shirwan Al-Dobardani, "We have not been able to agree yet. The position of the president should not remain in the hands of one party forever."
shafaq.com