The overthrow of many of the "big names" after counting and sorting according to the state of law
The overthrow of many of the "big names" after counting and sorting according to the state of law
Thursday, 05 July 2018 at 09:30 am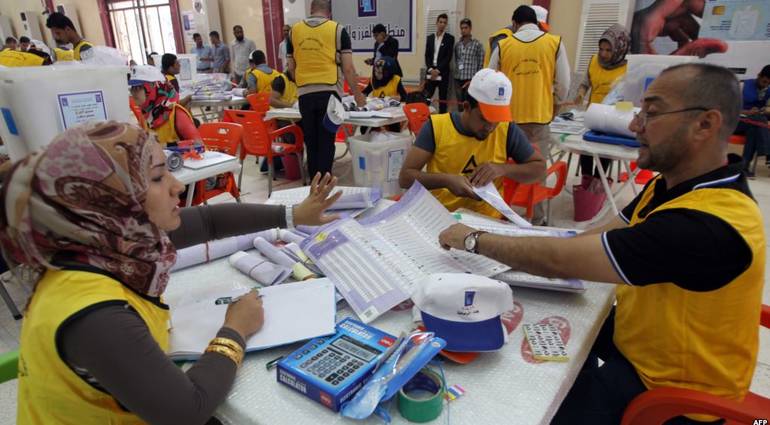 Follow-up / Sky Press
Expecting the "alliance of conquest" led by Hadi al-Ameri The process of manual counting and sorting of the results of the Iraqi elections to the difficulties during the coming period, while the coalition of the rule of law to overthrow many of the names of winners after the end of the process.
The Supreme Judicial Council had appointed nine judges to administer the partial counting process rather than the former Board of Commissioners, whose Parliament had suspended its work by approving the Third Amendment to the Electoral Law.
Karim al-Nuri, member of the opening in a press statement, said that "the counting and sorting process, which began last Tuesday, will face many difficulties and challenges as it is a complex process and need specialized experts."
He pointed out that "will be the selection of specific centers where the counting and sorting manual to satisfy public opinion and political blocs."
He stressed the need to "install several cameras during the counting and manual sorting to ensure the integrity and transparency of this crucial process."
The former MP Nahla al-Hababi, a member of the coalition of state law, said in statements that "the process of manual counting and sorting of names that raised controversy and doubts."
"The names that caused the current crisis and the fraud, will emerge from the membership of the House of Representatives after the end of the process, which will restore legal legitimacy and constitutional candidates who were robbed because of the fraud and purchase of votes abroad and displacement camps, including former members of parliament.
skypressiq.net