Storm after calm .. Abadi and Abdul Mahdi in conflict !!!
Storm after calm .. Abadi and Abdul Mahdi in conflict !!!
Monday, October 22, 2018 at 16:16 pm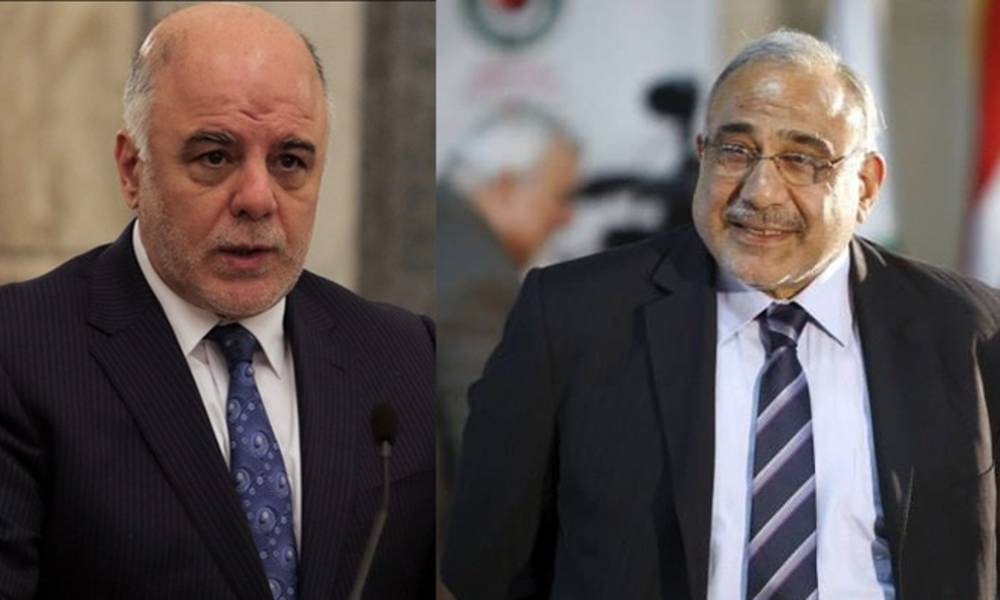 Baghdad / Sky Press
There have been sharp differences between the Iraqi Prime Minister-designate Adel Abdul-Mahdi, and the current Prime Minister Haider Abadi, after the disclosure of appointments described by Abdul-Mahdi illegally, carried out by some ministries recently during the era of Abbadi.
But Abadi's office responded to Abdul Mahdi's statement and said that "the current government has the constitutional powers to exercise its functions, and is continuing to complete investment projects and agree on economic projects and the selection of qualified people to take over the management of the joints of ministries."
"The current government is exercising its duties with regard to the selection of competent and competent persons to handle the management of important joints in various ministries and agencies, which is part of the government's approach to reform the administrative system of state institutions." According to a source close to Abdul-Mahdi, the latter intends to launch a broad campaign to change the structure of the Presidency of the Council of Ministers, and make wide changes after the ratification of the House of Representatives on its ministerial,
The dispute between Abadi and Abdul-Mahdi came days before the latter presented his ministerial formation to the new parliament, while Abadi's government took quick steps towards signing contracts with major energy companies.
skypressiq.net