Parliamentary Integrity: The emergency support law will delay approving the country's budget
Parliamentary Integrity: The emergency support law will delay approving the country's budget
2022-06-04 08:19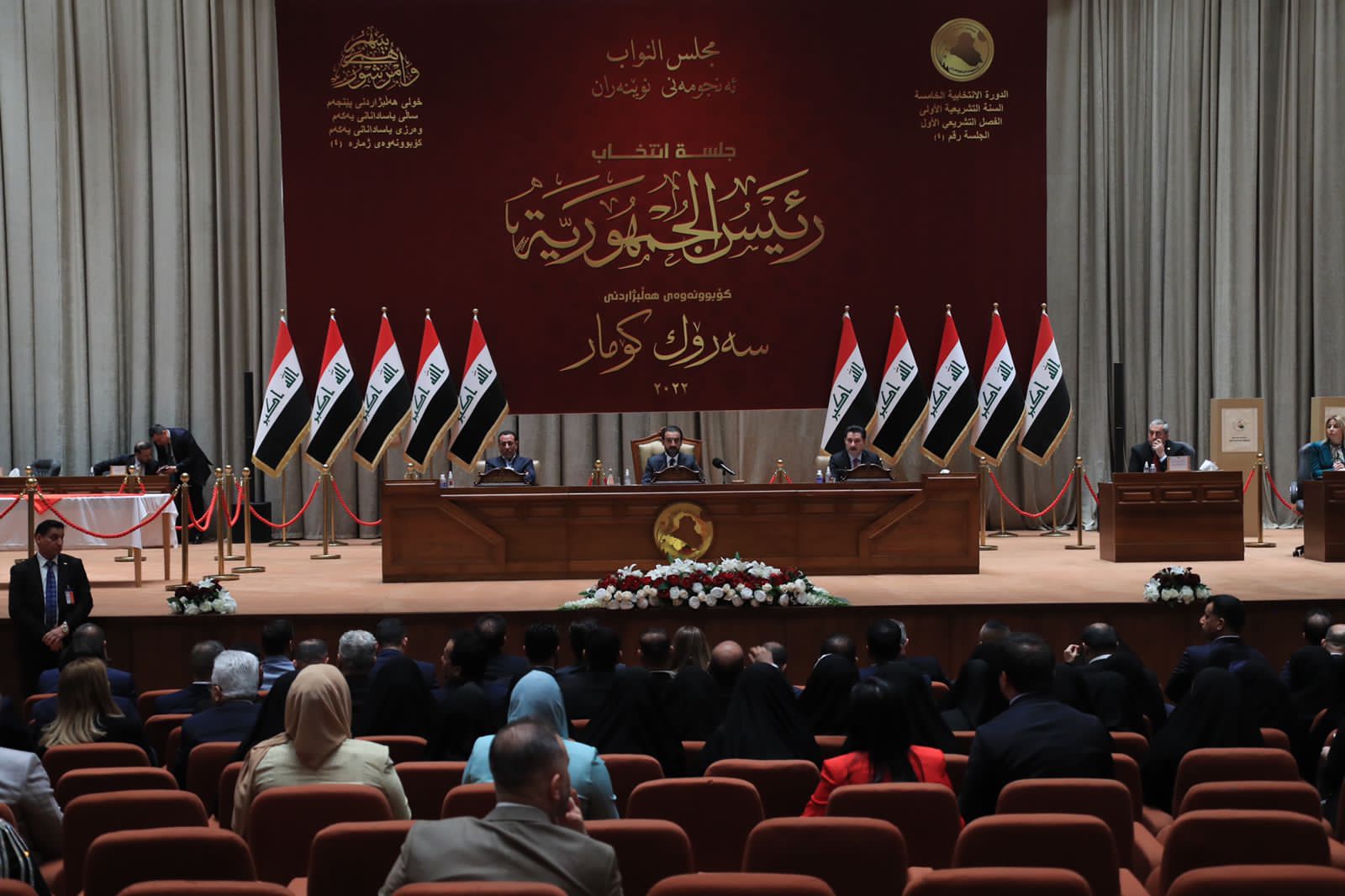 Shafaq News/ The head of the Iraqi Parliament's Integrity Committee warned today, Saturday, of the delay in approving the country's general budget if the emergency support law is passed.
"Although the emergency support law is an emergency measure that must be adopted to finance important benefits in the joints of the state, ministries and the interests of citizens, it will delay the approval of the federal budget, which is solutions to many problems and benefits with the rise in oil prices in global markets," MP Nahida Al-Dini told Shafaq News.
And Al-Daini called for "the adoption of an integrated budget that guarantees the financing of grades and job benefits for all segments whose applications and benefits have been pending for years, and the financing of ministries with the necessary budgets to carry out their service duties towards the people."
And she added, "The approval of emergency support and the allocation of high amounts in its provisions will weaken the budget allocations in light of the extensive financial benefits and the state's internal and external obligations," continuing by saying, "Emergency support is a measure and a necessary solution in the current circumstance because the government is not formed and the current government remains under pain of conduct and lack of business. Its powers to pass any law or send it to the current parliament.
She explained that "the budget law is prepared by the government and sent to Parliament, but the remaining period after the expiry of half a year requires finding alternative solutions to the budget law to cross the current year and prepare an integrated budget for the next year, which is the reality in light of the current political crisis."
On May 19, the House of Representatives completed the first reading of the proposed law on emergency support for food security and development.
On the 18th of the same month, the Finance Committee submitted this proposal to the Presidency of the Iraqi Council of Representatives as an alternative to the project submitted by the current caretaker government headed by Mustafa Al-Kazemi.
The law on emergency support for food security sparked controversy between representatives and political blocs and those interested in political affairs between supporters and opponents, before the Federal Supreme Court vetoed the law and invalidated the law because the current government is a government for the conduct of daily business and it is not within its powers to legislate laws, propose them or send them to the House of Representatives.
And the Federal Supreme Court (the highest judicial authority in Iraq), decided May 15, 2022, to cancel the draft law on emergency support for food security and development based on a lawsuit filed by Representative Basem Khashan, while it indicated that Al-Kazemi's government is a caretaker and is not entitled to send bills, contract loans or appoint In the higher positions of the state and exempting them or restructuring ministries and departments.
shafaq.com