Nechirvan Barzani to Baghdad: If you are serious about considering the region as part of Iraq, let us resolve the differences
Nechirvan Barzani to Baghdad: If you are serious about considering the region as part of Iraq, let us resolve the differences
2022-05-26 08:58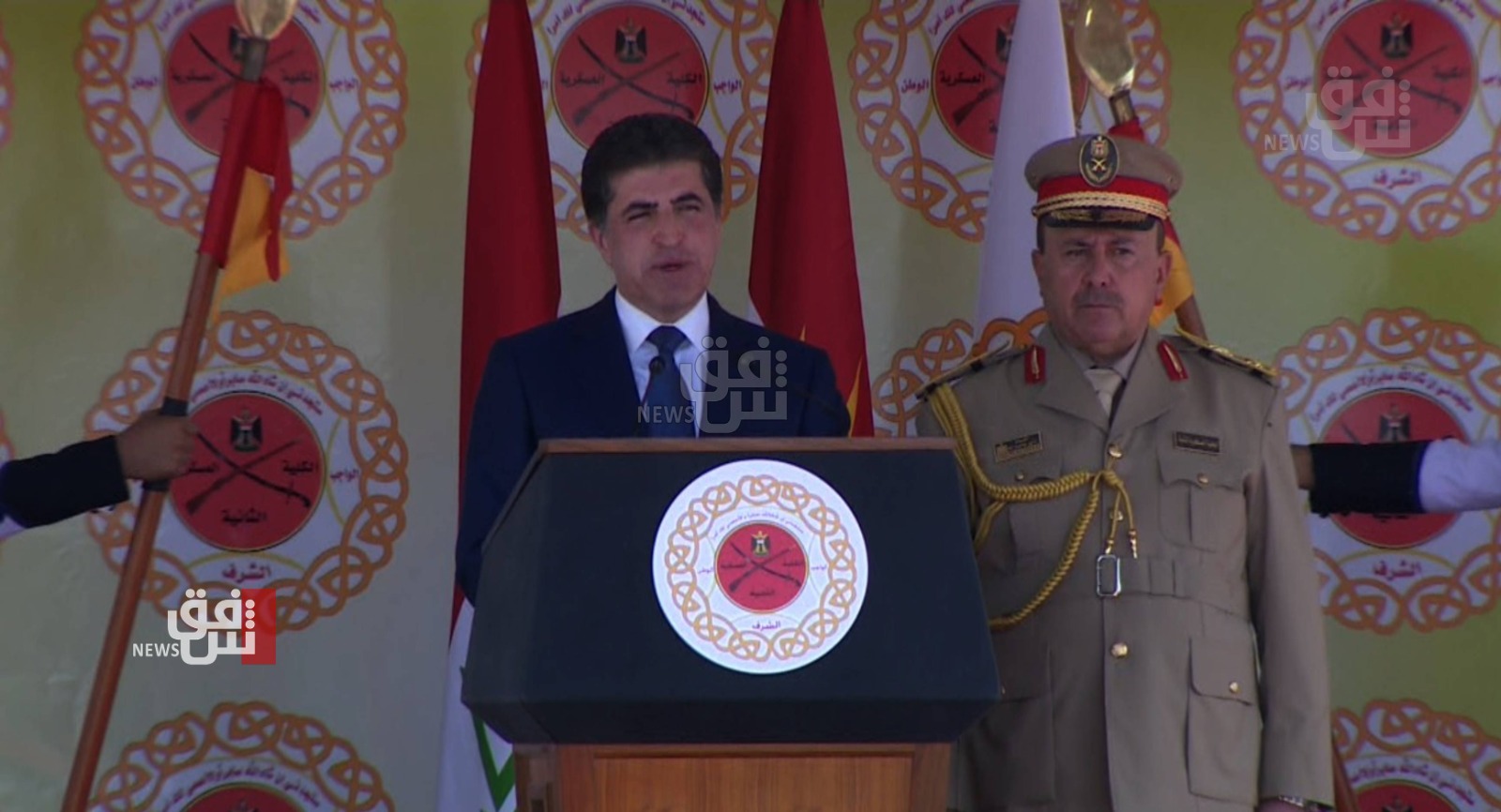 Shafaq News/ The President of Kurdistan Region, Nechirvan Barzani, renewed, on Thursday, his call to the federal government to resolve the differences and outstanding issues between Erbil and Baghdad, stressing that pressure should not be exerted on the region.
In a speech he delivered on the occasion of the graduation of a new course for officers from the Military College in Zakho, President Nechirvan Barzani said, "I call on the Iraqi political parties to show more flexibility among them to move out of the current political closure, stressing the need to "end breaking the will and not accepting the other."
He added, "I call on the Iraqi government and the federal authorities and institutions to consider the region as an integral part of it, because we are all one and our success and failure are one," stressing that the Iraqi people need stability, progress and prosperity and do not want in any way to further exacerbate the problems.
President Nechirvan Barzani also indicated that "it should not be believed that taking away powers from the region is a good act, and from here I demand Baghdad – if it is seriously considering the Kurdistan region and its residents as part of Iraq – to resolve the disputes and outstanding issues between the federal government as soon as possible." and the Kurdistan Regional Government.
He continued by saying, "I think that the opportunity is appropriate and the space is available to address the differences and outstanding issues with Baghdad from the dialogue table," reiterating that "the regional government is serious about sitting at this table and solving problems with the federal government according to the foundations of the Iraqi constitution."
shafaq.com