Khazali warns the French president of "repercussions": he intervened directly to renew Al-Kazemi's mandate
Khazali warns the French president of "repercussions": he intervened directly to renew Al-Kazemi's mandate
2022-09-27 08:49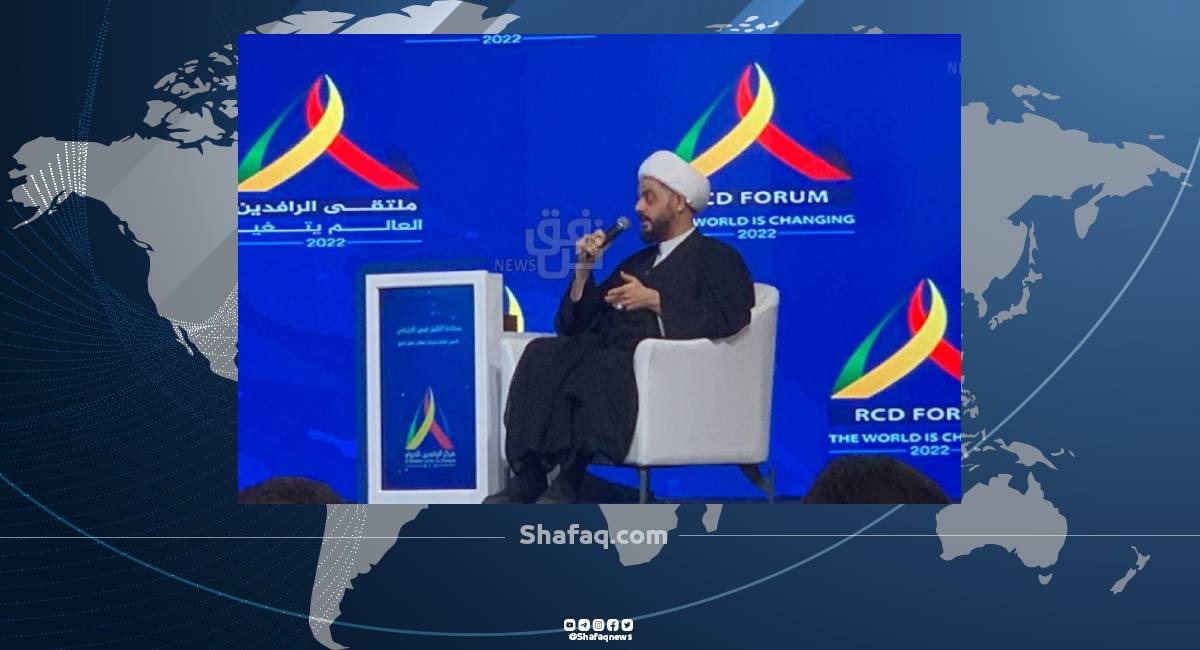 On Tuesday, the Secretary-General of Asa'ib Ahl al-Haq, Qais al-Khazali, revealed a direct intervention, which he described as "blatant", to French President Emmanuel Macron to renew the mandate of Iraqi Prime Minister Mustafa al-Kazemi, warning him of "repercussions" if he did not "correct his position," while referring to his possession of "Undisclosed" information to cause chaos in the upcoming October demonstrations.
Al-Khazali said in a speech during his hosting of the Al-Rafidain Forum, which was attended by Shafak News Agency correspondent, that "the French president directly intervened and contacted the Iraqi leaders to mediate by choosing Al-Kazemi."
He added, "We reject French interference in the Iraqi issue," noting that "a while ago and during the current government, it took more space and more than its role, by investing in its relationship with figures and statesmen."
He explained that "the French president contacted leaders from the first line to agree to a certain personality in the position of prime minister, and he intervened mainly to choose the outgoing prime minister, Mustafa Al-Kazemi, and the French presidency should correct its position before there are repercussions towards France after the formation of the government."
On the political front, Khazali said that "the coalition of state administration came in response to realistic political conditions after the withdrawal of the Sadrist bloc," noting that "this coalition aims to obtain understandings for the success of the government."
While Khazali said, "Demonstration is a right guaranteed by the constitution," and he asked protesters who buy in the upcoming demonstrations, "Will their position on the current government be the same as in the previous government?"
He continued, "I am sure that there is a project to create chaos after the date of October 1, 2022 and disrupt the security situation," adding, "We have information that we do not disclose now. feminist".
Khazali called on the demonstrators to be "peaceful and to be wary of exploitation and to preserve their safety, especially women."
shafaq.com