Al-Maliki challenges Al-Sadr: No government will be formed the way you are talking about
Al-Maliki challenges Al-Sadr: No government will be formed the way you are talking about
2022-05-18 08:20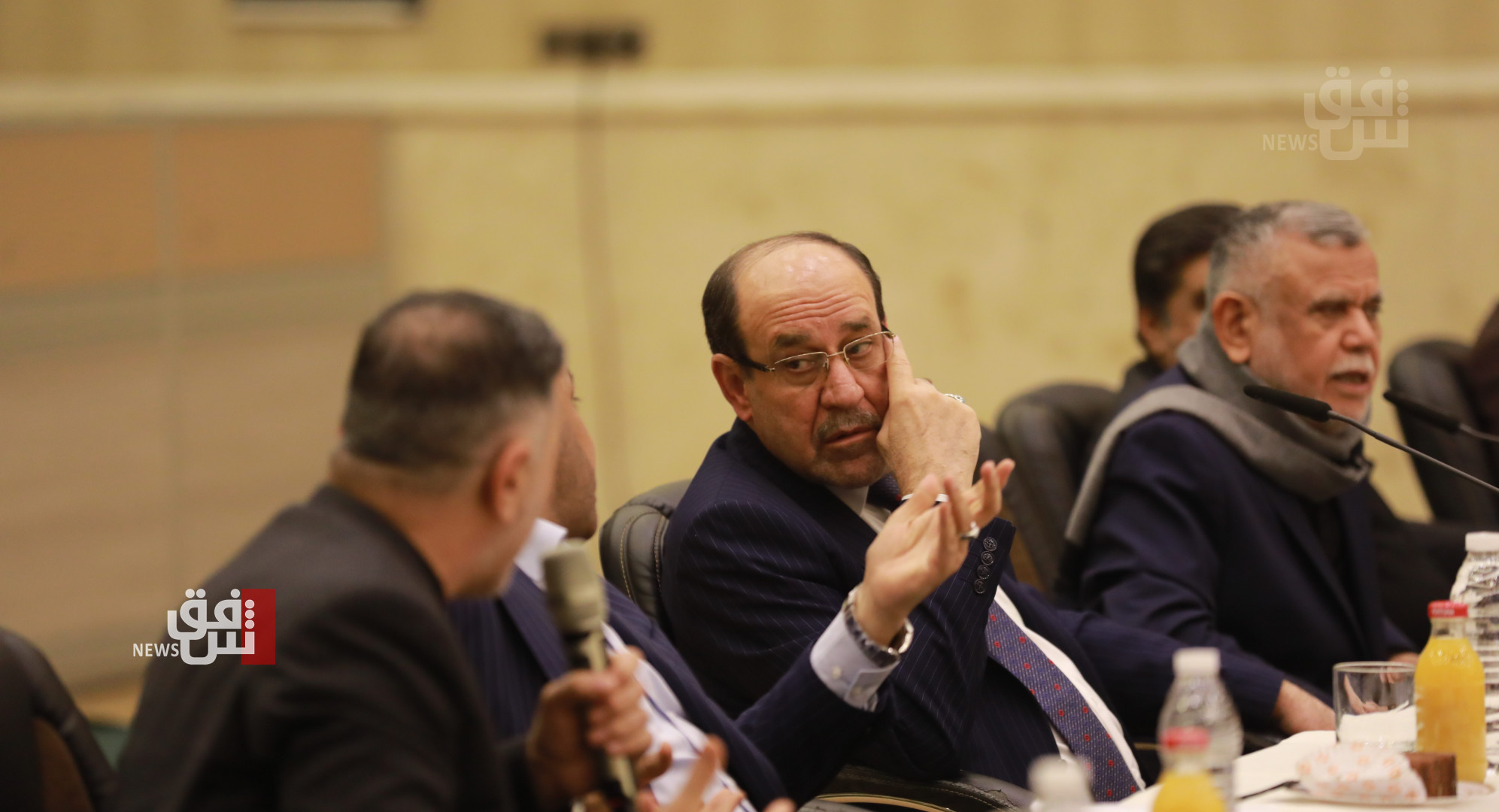 Shafaq News/ On Wednesday, the leader of the State of Law coalition, Nuri al-Maliki, challenged the leader of the Sadrist movement, Muqtada al-Sadr, to form a government of the national majority, after several months of faltering any progress towards forming a new government after legislative elections that took place in October of last year.
Al-Maliki said in an interview with Afaq TV, from which excerpts were broadcast, and followed by Shafak News Agency, that "it cannot form a government in the way they are talking about," referring to Al-Sadr's repeated statements about forming a national majority government away from the quotas and consensus in place after 2003.
Al-Maliki added, "Iraq does not rise without the partnership of all."
The leader of the State of Law coalition, rejected the decisions of the Federal Court and violated the law, "the summit of chaos", two days after Al-Sadr's statements in which he criticized the Federal Court's decision to cancel the draft food security law.
Al-Maliki expressed his "astonishment at this stubbornness," and considered it "a danger to the course of the political process and the judiciary."
Al-Maliki noted that "the independent deputies trusted the framework initiative more than other initiatives."
And on Monday, Al-Sadr addressed a sharp-worded speech to his opponent, the coordination framework, which includes Shiite forces that oppose his project to form a national majority government, and said that "the judiciary is keeping pace with the shameful actions of the blocking third."
Al-Sadr had announced his opposition for a period of thirty days, after he launched two initiatives to form the federal government, one of which announced its failure, which he granted to the coordination framework at the beginning of last April, and the other he launched to independent MPs on the third of this month, giving them 15 days to carry out the task of forming the government in cooperation with allies. In the tripartite alliance (Save the Homeland) from the Kurds and Sunnis without the Sadrist bloc represented by ministers.
shafaq.com