"Al-Hanana" explodes as a surprise: An expected move may change the position of Al-Sadr
"Al-Hanana" explodes as a surprise: An expected move may change the position of Al-Sadr
2022-06-14 08:16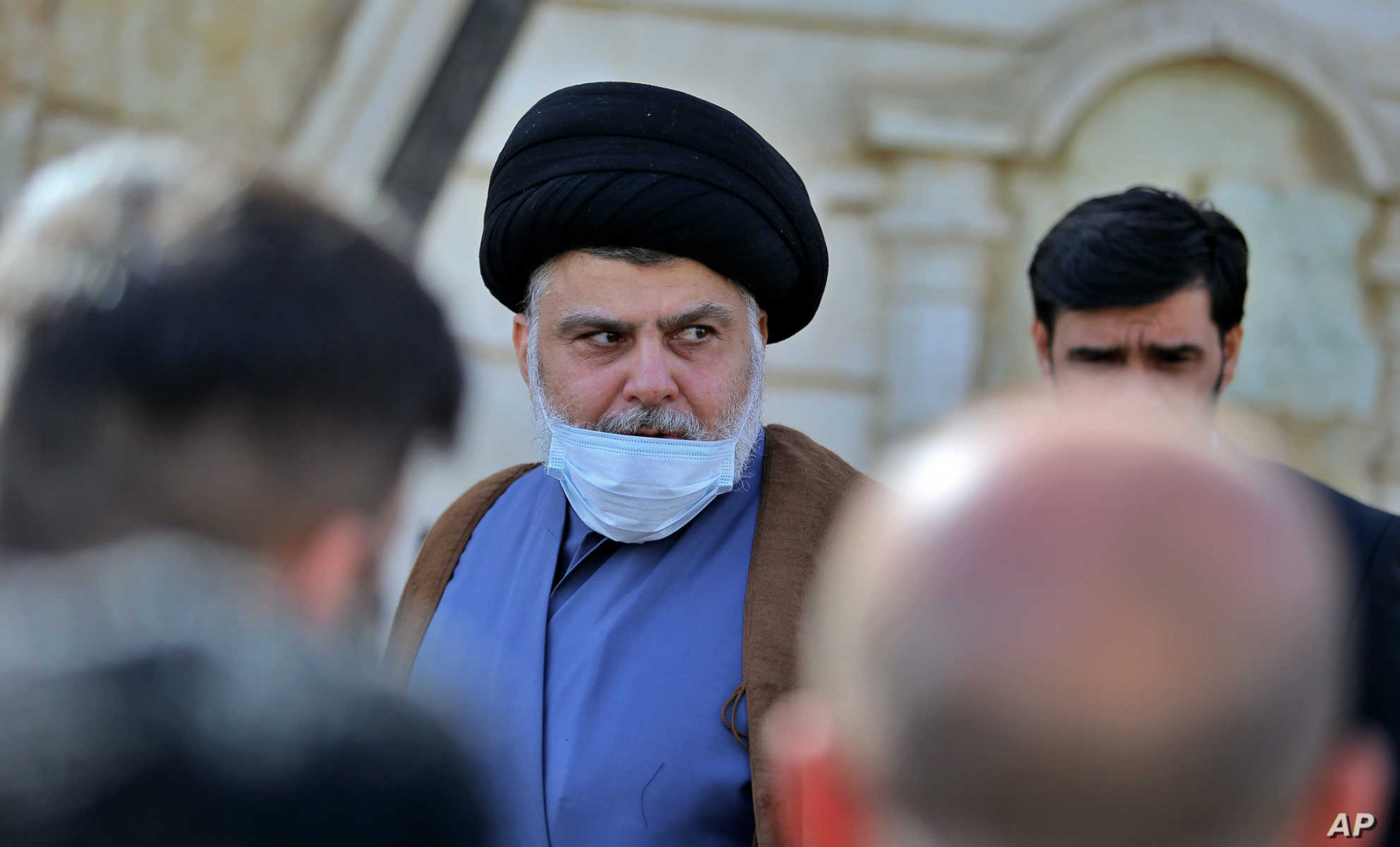 Shafaq News/ A source close to "Al-Hanana", the headquarters of the leader of the Sadrist movement, Muqtada al-Sadr, revealed on Tuesday a move that may put al-Sadr in a position to reconsider his decision to withdraw from the political process.
The source told Shafaq News Agency, "According to the information received, there is an expected meeting that will be held between the leader of the Democratic Party, Massoud Barzani, and the leaders of the Sovereignty Alliance (Muhammad al-Halbousi, Khamis al-Khanjar), and certain recommendations or decisions may emerge from it, which may change al-Sadr's position toward the political process, Especially if it is positive and in line with the requirements of the stage in forming a strong government away from consensual."
Yesterday, Monday, an informed source revealed to Shafaq News Agency that Kurdish leader Masoud Barzani, Parliament Speaker Muhammad al-Halbousi and head of the Sovereignty Alliance Khamis al-Khanjar held a meeting soon, which he described as important to take a "unified" decision after the Sadrist bloc withdrew from the Iraqi parliament.
And regarding the initiatives that political leaders are working on, the source close to Al-Sadr told Shafak News Agency, "We have received information about an initiative proposed by the President of the Republic, but the whole matter remains subject to Al-Sadr."
And about the talk about the government officials affiliated with the Sadrist movement's intention to resign, as did the Sadrist bloc's deputies, the source said: There is no such trend.
Earlier today, an informed source in the coordination framework that includes Shiite forces except for the Sadrist movement, revealed that a delegation that includes some of the leaders of the framework will go to Al-Hanana in Najaf Governorate, in an attempt to persuade the leader of the Sadrist movement, Muqtada Al-Sadr, to reverse the decision to withdraw from the political process.
This comes in conjunction with what a source close to the President of the Republic, Barham Salih, revealed, today, Tuesday, to Shafaq News Agency, about launching an initiative aimed at ending the political crisis and returning the leader of the Sadrist movement Muqtada al-Sadr to the political process after withdrawing from it.
shafaq.com