Abadi presents his experience on Abdul – Mahdi in the fight against corruption
Abadi presents his experience on Abdul – Mahdi in the fight against corruption
Saturday, October 13, 2018 at 16:01 PM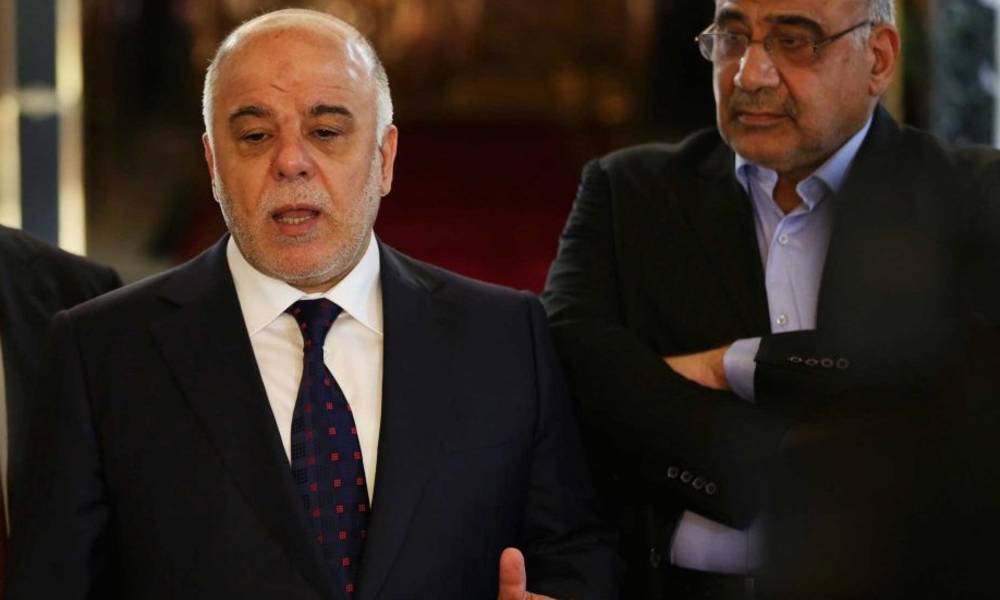 Baghdad / Sky Press
The outgoing prime minister, Haider al-Abadi, has presented his experiences to Prime Minister-designate Adel Abdul-Mahdi in the fight against corruption, the official Al-Bayan newspaper reported on Saturday.
The paper quoted a political source as saying that "there is a joint cooperation between the outgoing Prime Minister Haider al-Abbadi and the president-designate, Adel Abdul Mahdi, on the development of a road map to eliminate corruption completely."
The source added that "the prime minister-designate, Adel Abdul Mahdi, responded positively to Abadi and is moving to prevent senior officials accused of corruption, who are against corruption files, from traveling outside Iraq before taking power, in agreement with Abadi."
He explained that "there is an intention of Adel Abdul Mahdi to form a competent court to hunt down corrupt officials, in coordination with the Supreme Judicial Council and the management of competent judges to eliminate corruption."
Although Iraq is the second largest producer of the Organization of Petroleum Exporting Countries (OPEC) and receives tens of billions of dollars a year from the sale of crude, but successive Iraqi governments are still unable to provide basic services to the population.
In 2017, Iraq was ranked 169th among 180 countries on Transparency International's corruption index.
The Corruption Perception Index classifies countries and territories on the basis of the extent of corruption in their public sector.
Iraq reached its highest level of corruption in 2007, when it reached 178th place, while the lowest level in 2003 was at the center (113).
skypressiq.net