A parliamentarian gives the central bank a week to confront the "corruption" of the currency sale auction
A parliamentarian gives the central bank a week to confront the "corruption" of the currency sale auction
2022-12-13 04:16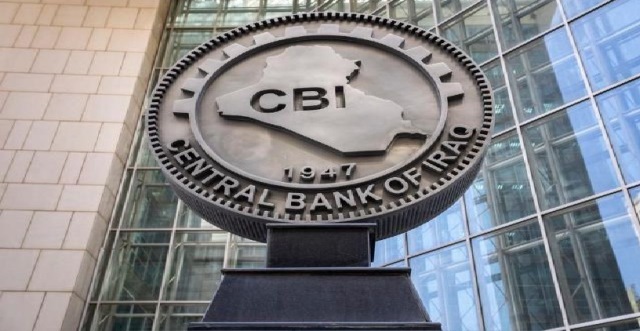 Shafaq News/ The representative of the "National Bond" bloc, Aziz Sharif Al-Mayahi, called on the Central Bank of Iraq, on Tuesday, to show its measures to reduce cases of "corruption" in the file of selling remittances to private banks, pointing to the clear rise in the prices of food commodities and medicines. in the local market.
In a press statement received by Shafaq News Agency, Al-Mayahi stressed the need to find urgent alternative ways to control the exchange rate, warning of parliamentary measures within a maximum period of a week in the event of continued confusion and indifference in the work of the Central Bank.
Al-Mayahi said in his statement, "The central bank's selling price for transfers to banks is 1460 dinars, but those banks sell those transfers for 1533 dinars, with a profit margin of up to 73 points per transfer, meaning a profit of 70 million Iraqi dinars per million dollars," noting that "this Obscene profit and obvious corruption were the victim of the simple citizen through the high prices of food commodities, medicine and the rest of the basic life necessities, and it does not go to the state treasury, but to the pockets of the influential.
Al-Mayahi added, "The Central Bank's continued observance and silence of this corruption and waste of public money, although it is an important part of its duties, puts it in a position of responsibility before the legislative authority as a supervisor, and makes us obligated to give the Central Bank and its management a week to address this confusion before going to other options within the dome of parliament." To defend the money of the Iraqi people and the wealth of the country.
Al-Mayahi called on the Integrity Commission and the oversight committees to take "urgent and immediate action to stop what is happening in the auction of selling the chaos, which was paid for by the poor classes of citizens, and to take the most severe measures against the price manipulators."
Al-Mayahi also called on the Prime Minister to "open the file of the currency auction, the exchange rate and the state of chaos in the markets within the agenda of the next cabinet session and to take immediate and urgent measures to address this file, which has become an unacceptable door of corruption and waste of public money."
shafaq.com