Surprise.. Al-Sudani's nomination was not submitted to the General Authority for the Coordination Framework
Surprise.. Al-Sudani's nomination was not submitted to the General Authority for the Coordination Framework
2022-07-25 08:07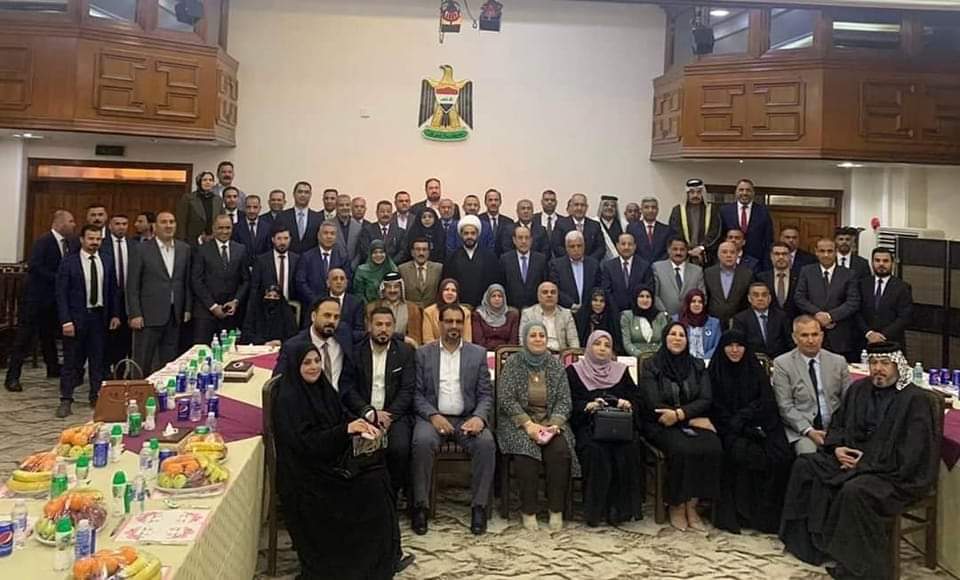 Shafaq News/ Leaders in the coordination framework clarified, on Monday, the mechanism that resulted in the official nomination of Muhammad Shiaa Al-Sudani for the position of Prime Minister.
Earlier in the day, the coordination framework officially announced the selection of Al-Sudani as a candidate for prime minister, explaining that his selection came during a meeting and in a "positive atmosphere."
Al-Sudani is one of the leaders of the Islamic Dawa Party. He ran several ministries in successive governments, and was nominated by Nuri al-Maliki to head the new government.
A leader in the coordination framework told Shafaq News Agency, "The leadership of the coordination framework agreed a month ago on the mechanism for selecting the framework candidate for the position of Prime Minister, and this mechanism passes through a committee through which the candidates are selected and then they are presented to vote in the framework's general body represented by members framework in the House of Representatives.
The leader said, "The selection of Al-Sudani for the position was not made according to the previously agreed mechanism, but rather the committee that was tasked with selecting the candidates presented the names of a number of candidates to lead the framework at today's meeting, and the meeting agreed to choose Al-Sudani, without referring to the General Assembly."
He added that "the meeting agreed by a majority to choose Muhammad Shia'a Al-Sudani as prime minister, and the Sunni and Kurdish parties will be informed of the framework candidate, after which it will be agreed to set a parliamentary session to elect the president of the republic."
After that, the Secretary-General of "Asa'ib Ahl al-Haq", Qais Khazali, called on the Kurdish blocs to agree and resolve their candidate for the post of President of the Republic.
Despite the completion of the task of nominating Al-Sudani for prime minister, the Shiite coordination framework continues its failure to resolve the nomination of the candidate for the position of the first deputy speaker of parliament, which was occupied by Hakim Al-Zamili, and he resigned after the call of the leader of the Sadrist movement, Muqtada Al-Sadr, to withdraw from the political process.
Differences revolve between the forces of the coordinating framework over the position, as several names were put forward, including (Atwan Al-Atwani, Ahmed Al-Asadi, and Adnan Faihan), but this position has not been resolved yet.
shafaq.com