A legal outlet to return the Sadrist bloc's deputies to Parliament again
A legal outlet to return the Sadrist bloc's deputies to Parliament again
2022-06-14 06:57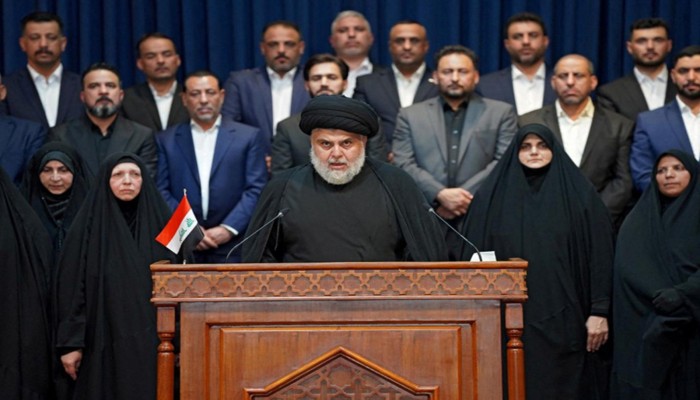 Shafaq News/ Legal expert Jamal Al-Asadi confirmed on Tuesday the possibility of the Sadrist bloc's deputies retracting the resignation, while indicating that it is not possible to appeal the resignation of any deputy, as it is personal freedom.
Al-Asadi told Shafaq News Agency, "The issue of returning the resignation is not dealt with by any legal or constitutional text. Rather, it can be an administrative procedure whereby the deputy submits a request to the Speaker of Parliament to reverse his resignation, and the latter approves this request."
He added: "No party may appeal the resignation of any deputy, considering that this procedure falls under the item of personal freedom, and its submission by the representative is sufficient."
Article 12/second of the Law of the Iraqi Council of Representatives, and its formations No. 13 of 2018, states that "the prosecution in the parliament ends in the event of (resignation), and that this text is without conditions and restrictions, and once approved by the Speaker of Parliament, the resignation is effective even in the absence of approval. Legally, it is considered valid, but the formality is completed with the approval of the Speaker of the Council and the issuance of the parliamentary order.
Article 73 of the above Law No. 13 of 2018, stipulates that "this law shall be effective from the date of its issuance on 1/7/2018, and any text that contradicts this law to the extent that they conflict with it, which means that all texts contained in other laws are considered null and void. If it was legislated before this law."
Shafaq News Agency learned, from a source close to "Al-Hanana", the headquarters of the leader of the Sadrist movement, Muqtada al-Sadr, that there is a move that may put al-Sadr in a position to reconsider his decision to withdraw from the political process.
Earlier today, an informed source in the coordination framework that includes Shiite forces except for the Sadrist movement, revealed that a delegation that includes some of the leaders of the framework will go to Al-Hanana in Najaf Governorate, in an attempt to persuade the leader of the Sadrist movement, Muqtada Al-Sadr, to reverse the decision to withdraw from the political process.
This comes in conjunction with what a source close to the President of the Republic, Barham Salih, revealed, today, Tuesday, to Shafaq News Agency, about launching an initiative aimed at ending the political crisis and returning the leader of the Sadrist movement Muqtada al-Sadr to the political process after withdrawing from it.
shafaq.com