Tomorrow… Parliamentary Finance will hold a meeting to discuss technical and legal observations on a "controversial" law
Tomorrow… Parliamentary Finance will hold a meeting to discuss technical and legal observations on a "controversial" law
2022-06-04 06:54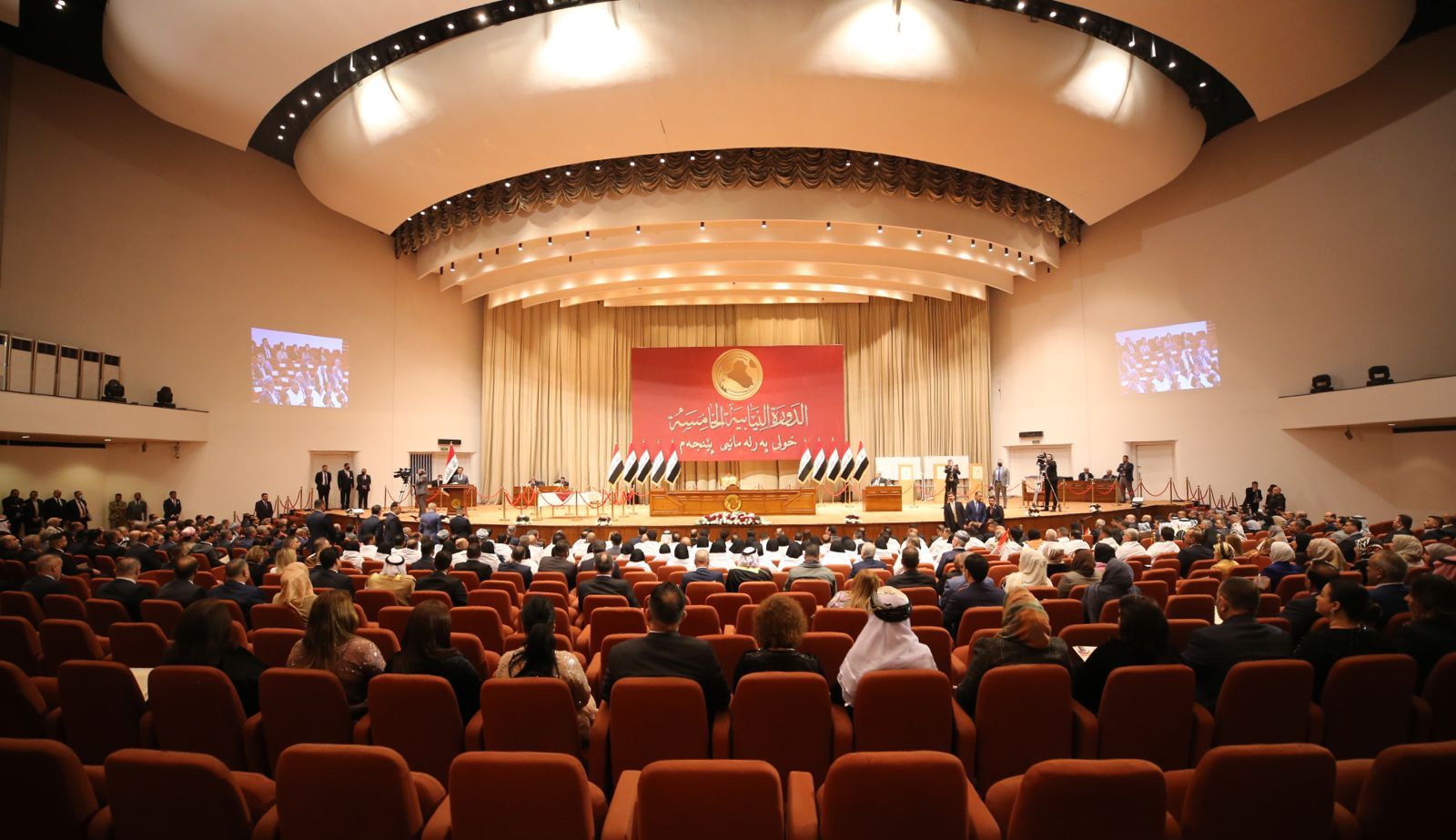 Shafaq News/ The leader of the "Azm" coalition, MP Muthanna al-Samarrai, confirmed on Saturday that the Parliamentary Finance Committee will hold a meeting tomorrow to discuss the provisions and paragraphs of the Emergency Food Security Support Law, according to the technical and legal notes recorded by some forces during its reading in the parliamentary sessions designated for it.
Al-Samarrai, a member of the Finance Committee, told Shafaq News Agency, "Passing the emergency food security support law is linked to addressing the technical and legal observations made by those concerned with reviewing such laws, especially that our committee will hold an expanded meeting tomorrow morning (Sunday) to discuss the paragraphs and provisions of the law and the indicated notes. towards him".
Regarding the future of alliances, according to the deadline set by the leader of the Sadrist movement, Muqtada al-Sadr, al-Samarrai explained, "We have a four-way political agreement with the Patriotic Union of Kurdistan and the coordination framework alongside the Babylon Movement led by Rayan al-Kildani, and we are committed to the political agreement until the formation of the government and that agreement may continue as we strive To find proposals for solutions to end the government formation crisis.
Parliamentary parties had confirmed in previous statements that the law of emergency support for food security will be passed in the House of Representatives due to the agreement of most forces on its importance as it is in line with the requirements of the current stage.
shafaq.com