"The Shiite conflict disturbed us." A Sunni MP warns against dissolving parliament
"The Shiite conflict disturbed us." A Sunni MP warns against dissolving parliament
2022-06-01 08:13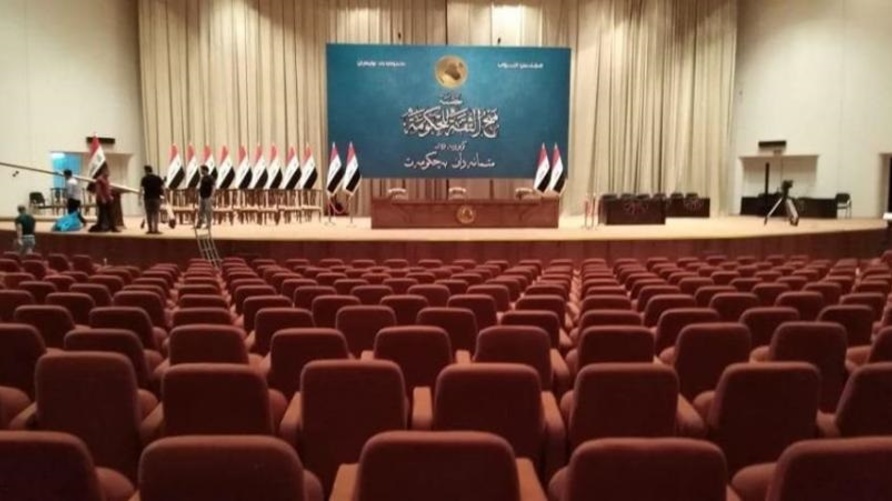 Shafaq News/ On Wednesday, a member of the Iraqi Parliament, Fahd Al-Rashed, expressed his disquiet over the "Shiite-Shiite" conflict, calling on the Shiite political forces to reach an understanding, to avoid going to early elections.
Al-Rashed told Shafaq News Agency: "As a representative of the Sunni House, I do not hope that the political blockage will take us towards holding early elections, as it will lead the country to chaos with unimaginable consequences, especially since the Iraqi street is divided into six teams, divided into two teams from each component (Sunni, Shiite and Kurdish). ), and they fight each other.
He added that "the Sunni component does not have a significant negative impact on the government formation process, as it has organized itself more than in previous sessions, with the exception of a number of deputies (Azm Alliance), who are allied with the coordination framework."
Al-Rashed continued, saying, "I see that there is absolutely no possibility of holding early elections, and the Iraqi parliament is continuing to organize its sessions, and to legislate laws in a fundamental way," noting that "the political blockage bothered us as politicians, as well as the Iraqi street and the regional environment in general, and this is due to the Shiite conflict." between the coordination framework and the Sadrist movement.
He called on the political allies of the largest bloc (the Shiite component), to "agree among themselves, through understandings that contribute to accelerating the process of forming the next government," concluding his speech by saying: "The people are waiting for the approval of the budget and many pending laws, and in light of this complete chaos and political blockage, the people will not We can come to any conclusion."
An informed source had said yesterday, Tuesday, that the leader of the Sadrist movement, Muqtada al-Sadr, now supports the option of dissolving the House of Representatives and going to early elections in light of the continuing political impasse in the country.
Meanwhile, political and human rights parties, close to the coordination framework, are working in this way as well, and a few days ago, they filed a case to dissolve Parliament with the Federal Supreme Court.
shafaq.com