To end the blockage from outside the framework of the parties.. Details of the Iraqi "dissolution of Parliament" lawsuit
To end the blockage from outside the framework of the parties.. Details of the Iraqi "dissolution of Parliament" lawsuit
2022-05-30 07:50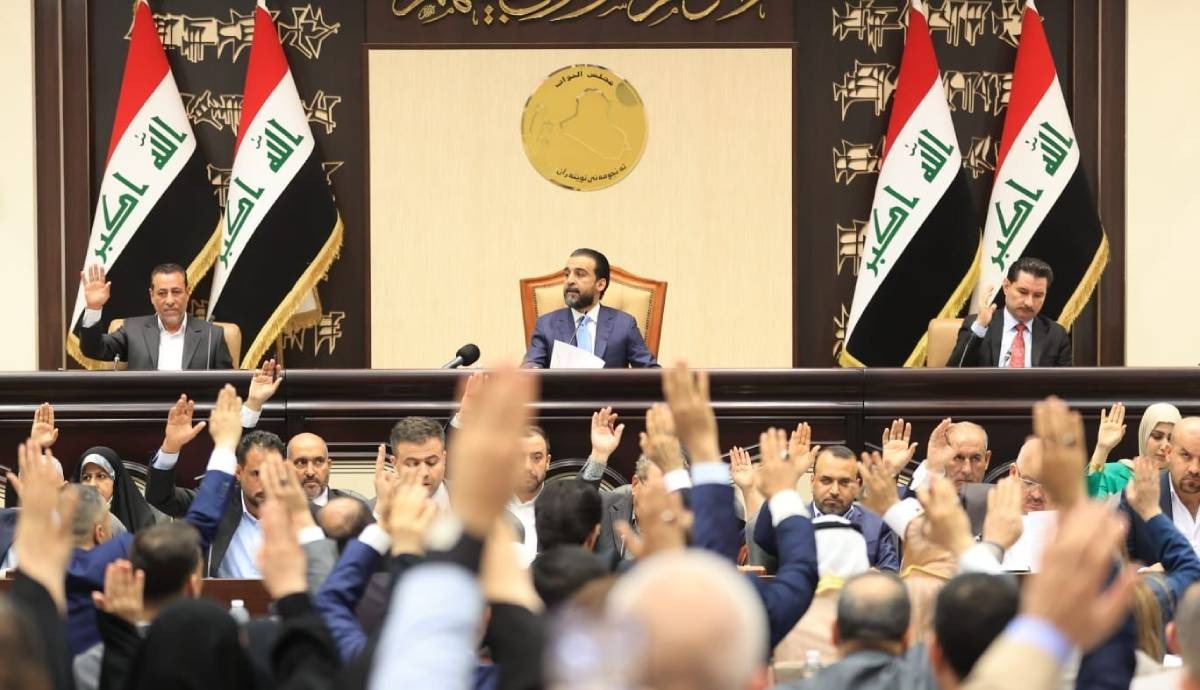 Shafaq News/ The head of the Political Thinking Center, Ihsan Al-Shammari, said on Sunday that the idea of ​​filing a lawsuit with the Federal Court (the highest judicial authority in Iraq), to dissolve the Parliament, came through a consensus of visions and ideas among an elite of specialists in political affairs with a patriotic spirit that does not party.
Al-Shammari told Shafaq News Agency, "The goal of filing the lawsuit came for the purpose of finding an effective and advanced elite in the matter of political decision, because the monopoly of political decision by traditional parties is not correct, and from here this trend was launched, in other words, there must be an act outside the framework of traditional parties.
He explained that "the political blockage is one of the most important reasons that called for this trend, as state institutions and the country's supreme interests were disrupted, along with the interests of the people in general, and all of this was not taken into account by the political parties, in addition to the failure to complete the benefits related to the election of the President of the Republic and the government."
Al-Shammari indicated that "the reasons referred to prompted the complaint to the Federal Court against the Presidency of Parliament, specifically for the purpose of dissolving the Parliament," noting that "the complaint submitted, based on constitutional and legal texts, concerns the dissolution of Parliament, and the complaint or lawsuit was registered by number (132 / federal /). 22).
The head of the Political Thinking Center said, "Dissolving Parliament is the best, because keeping the situation as it is means chaos, and in the end, the goal is to preserve the concept of the state in Iraq and end political chaos," adding: "Political forces are bound by constitutional timings and did not adhere to them, and it is usually The traditional forces do not care about such lawsuits, but there is great reliance on the judiciary to interact with the lawsuit."
Al-Shammari added, "Even if the political forces form the government, another group of patriots will challenge the legitimacy of the next government before the Federal Court, given that the timings are over and we have entered a constitutional vacuum."
He concluded by saying: "We expect the Federal Court to set a date for the hearing regarding the lawsuit that we filed today before the court," noting that "those who filed the lawsuit are more than 12 national figures."
And a number of Iraqi politicians, earlier today, filed a lawsuit against the three presidencies (the republic, ministers and parliament), demanding the Federal Supreme Court, to dissolve the House of Representatives.
shafaq.com