The Iraqi president calls for the formation of an international coalition to combat corruption
The Iraqi president calls for the formation of an international coalition to combat corruption
2022-05-24 08:30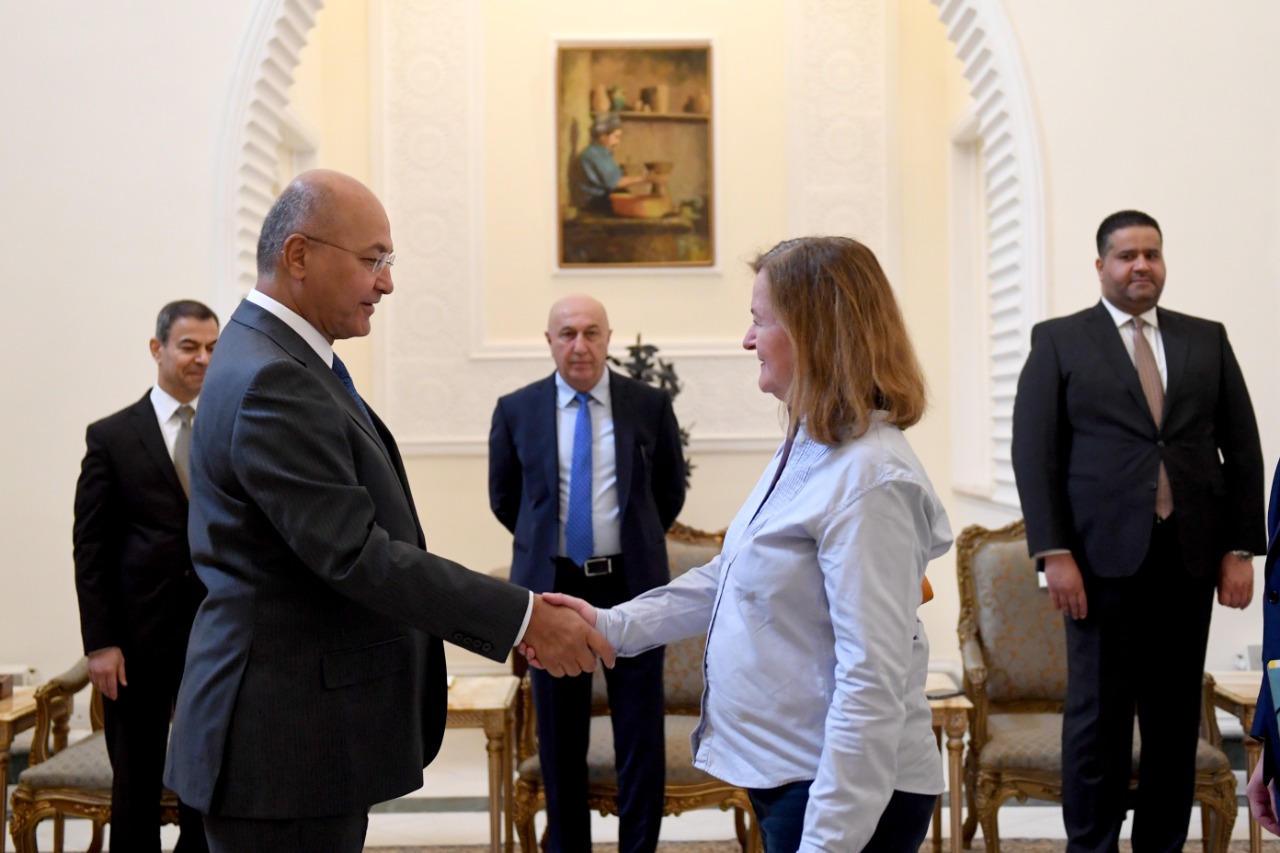 Shafaq News/ The President of the Iraqi Republic, Barham Salih, called on Tuesday for the necessity of forming an international coalition to combat corruption, as it is a political economy of violence and terrorism.
This came during his meeting today at Al-Salam Palace in Baghdad, the European Parliament delegation headed by the Chairperson of the Security and Defense Committee Natalie Loiseau and her accompanying delegation, according to a statement issued by the presidency.
Saleh stressed the importance of the joint bilateral relations that bring together Iraq and the European Union as a key partner in various fields, especially in the field of combating terrorism and extremism and confronting ISIS cells, in addition to developing the capabilities of the Iraqi security forces by benefiting from European experiences in this regard.
The President added that there is a need to form an international anti-corruption coalition similar to the International Anti-Terrorism Alliance, because corruption is the political economy of violence and terrorism, and terrorism and extremism will only be eradicated by drying up its sources of funding based on corruption funds, noting that terrorism and corruption are interlinked, interdependent, interdependent and perpetuate one of them. the other.
He pointed out that the Iraqi security forces in all their formations are firmly continuing their operations to eliminate the remaining terrorist cells that threaten the security of Iraq and the region, pointing out that we cannot underestimate the danger of terrorism, and we stress the need to end conflicts and crises in the region and the world and establish peace, because the continuation of conflicts represents an outlet to terrorist groups.
For her part, Natalie Loiseau affirmed the European Union's commitment to supporting the security and stability of Iraq and empowering its security forces in the fight against terrorism, praising the important role that Iraq played in combating ISIS, in addition to its efforts in establishing security and stability in the region.
shafaq.com