The Minister of Finance reveals to Shafak News the size of Iraq's debts: We have reached the end of the green light
The Minister of Finance reveals to Shafak News the size of Iraq's debts: We have reached the end of the green light
2021-08-26 07:18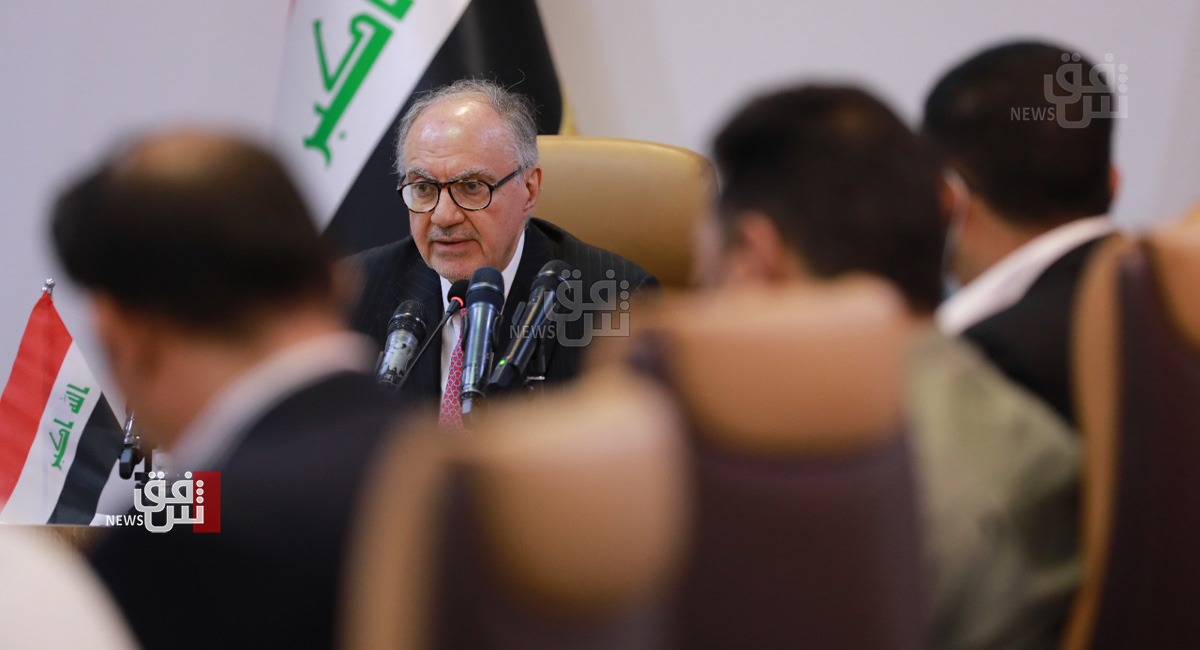 Shafaq News/ On Thursday, Finance Minister Ali Abdul Amir Allawi revealed the size of Iraq's external and internal debts, warning that the country has reached the end of the green light regarding the size of its debts.
Allawi said in response to a question to Shafaq News Agency, "One of the good aspects of our foreign debt is that most of it belongs to governmental or international institutions and is long-term, and the interest is relatively good."
And he indicated that "foreign debts amount to 50 billion dollars, and they increase and decrease according to repayment, with the exception of bonds amounting to approximately 3 billion dollars, of which one billion dollars will be repaid after 3 months."
And the Minister of Finance continued, "The other debts are linked to the restructuring of Iraq's previous debts with the so-called Paris Club," adding, "We will soon reach the last stages of repaying these debts."
The Paris Club, a grouping of countries and international financial institutions, was established in the fifties of the last century, and its function is to provide financial loans to spare countries and entities the risk of bankruptcy.
And a number of countries affiliated with the Paris Club decided in 2004 to write off 80 percent of their debts owed by Iraq since the nineties of the last century.
As for the internal debt, Allawi said that "the internal debt amounted to 75 trillion dinars," noting that "the last year witnessed a significant increase in the size of the Interior Office as a result of the collapse of oil prices and the need to borrow to fill the deficit in salaries and the budget in general."
The Minister of Finance considered that "the external and internal debts are reasonable and amount to 80 percent of the national income, but we have reached the last green light and we have not yet reached the yellow light, and we are very careful to enter into other external obligations."
Allawi pointed out that "the internal obligations require more discipline from the state, because when the state borrows locally from the central bank, government banks or the people, our obligations cannot be mocked."
He explained that "what happened in the last budget, the parliament omitted the payment of interests and installments on most of the internal debts, and this is not possible because it will lose confidence in the ministry and the state regarding the payment of interest on time, especially as we are in the process of issuing new bonds. This matter must be adhered to and to restore confidence to the Ministry of Finance and the State when it borrows." locally".
shafaq.com