Will Iraq return to the old "coin"?
Will Iraq return to the old "coin"?
Monday , 19 August 2019 11:15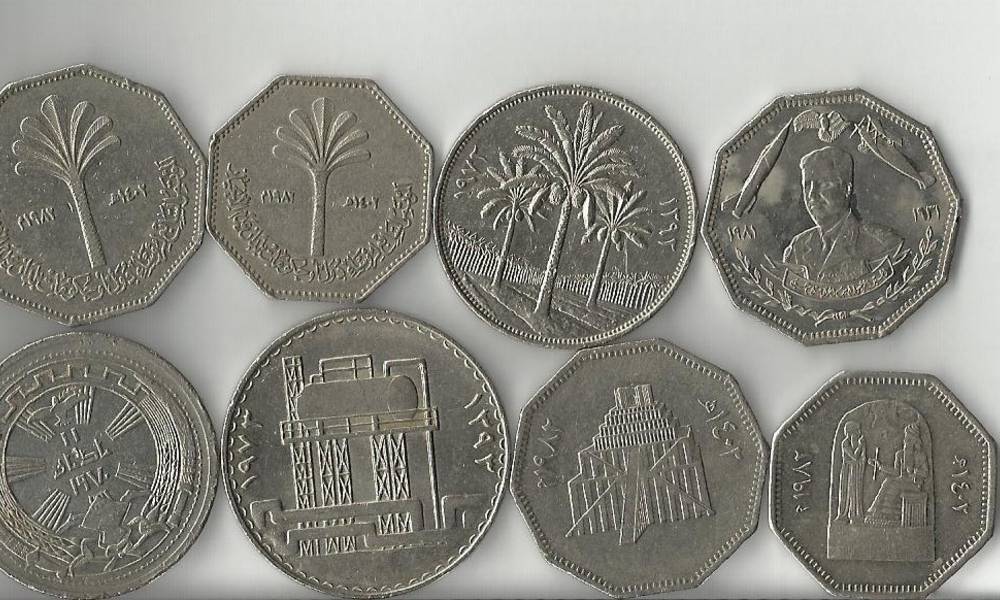 Baghdad / Sky Press
BAGHDAD (Reuters) – Work is under way to return to the old coin, which has been used for decades in the country, parliamentary sources in Iraq said.
A member of the Finance Committee in the Iraqi parliament, Hanin al-Qadu: "We discussed with central bank officials the need to re-work coins that were used in Iraq during the past decades, rather than paper that is damaged and printed in large quantities again."
He added in a statement, today, that "the use of metal categories and their descent for trading gives a notional value of the currency, as a number of neighboring countries exchange rates are very high against the dollar, and yet it has a coin in order to maintain the monetary process, and no need to request more Papers especially in small categories. "
The dinar is the official currency in Iraq, and is issued by the Central Bank, and the dinar is divided into 1000 fils, but the high inflation rates in the late last century, caused the abandonment of coins from coins, which was coined in the category of fils where they are now out of circulation.
Economists believe that the cost of a coin is more than paper money, as well as that it is harder to carry on citizens, and the overheating in the economy prevents the minting of coins and make them in circulation.
At the time of Iraq's independence from the United Kingdom in 1932, the same year, the Iraqi dinar was replaced with the Indian rupee at the rate of 1 dinar = 13 rupees.
skypressiq.net