Fayyad: The file of the formation of the Iraqi government will be closed in full within two weeks
Fayyad: The file of the formation of the Iraqi government will be closed in full within two weeks
Wednesday, 19 June 2019 at 14:36 ​​PM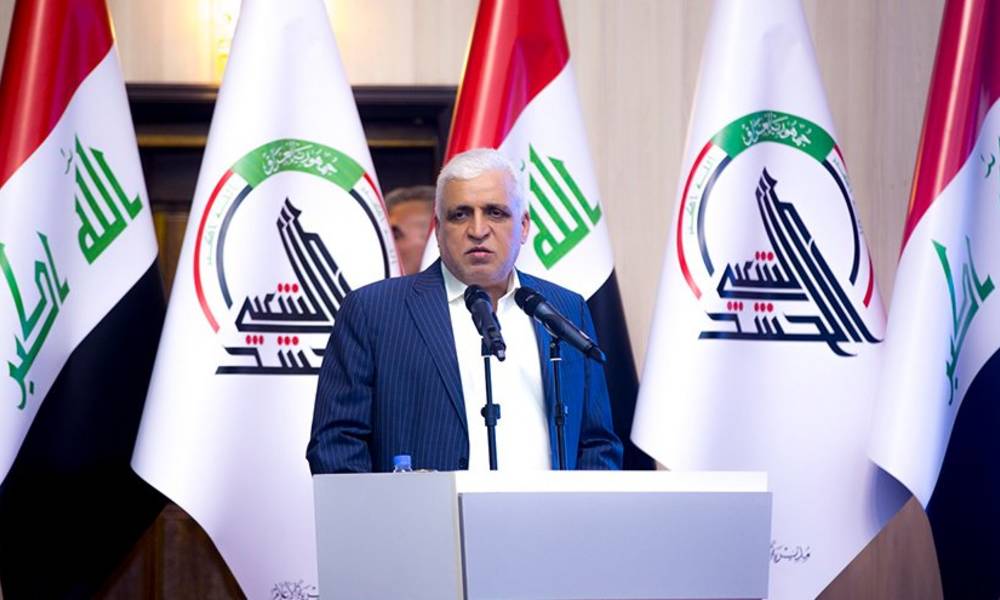 Baghdad / Sky Press
The Iraqi national security adviser and the head of the popular crowd, Faleh al-Fayyad, revealed differences regarding the formation of the government, especially with regard to the security ministries.
Fayyad said in an interview with Russian space that during the next two weeks will close the file of the formation of the Iraqi government in full, noting that the political forces agreed among themselves.
He stressed the existence of differences on some ministries, especially security and the Ministry of Justice, indicating that the issue of resolving the monument belongs to the Prime Minister on the basis of understandings of the political blocs.
It should be noted that the national security adviser Faleh al-Fayadh heads a high-level delegation participating in the work of the tenth international meeting of heads of intelligence services in the Russian Republic of Bashkortostan.
skypressiq.net