Al-Abbadi's coalition attacks Halbusi and Karbouli and reveals an electoral scandal that they committed
Al-Abbadi's coalition attacks Halbusi and Karbouli and reveals an electoral scandal that they committed
Tuesday, 07 May 2019 at 18:09 PM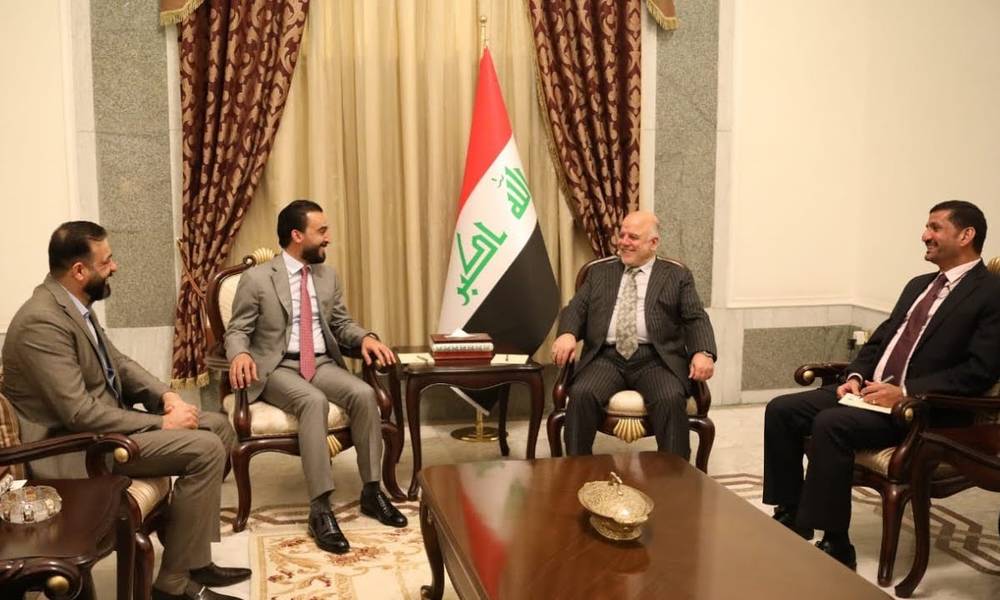 Baghdad / Sky Press
The coalition of victory, led by Haider Abadi, on Tuesday, the statements of the leadership of the Axis alliance Mohammed Karbouli, which he described the government of Abadi as "Merina Bijm Hamad," because it did not provide anything, above his saying.
The leader of the coalition Ali al-Sunaid said in a statement received that "Mohamed Karbouli became a deputy, with the help of Mohamed Halboussi after he was a loser, by removing the voices of the displaced, in addition to the presence of a large head in Baghdad helped Halbusi to become the president of the House of Representatives, as well as external dictates and pledges Countries that have influence in the Iraqi arena are the ones who helped him, too. "
Al-Sinaid said that "Kalbouli's words indicate his lack of political vision, and should not be seen in the interest of the country with a look of disrespectful interest without regard to the challenges faced by the government of Abadi," noting that "everyone knows well that the achievement achieved is great, and no one can ignore it, The sun's light hides the sands of this problem, and it has a psychological contract suffered by it. "
He asked: "Who sought and achieved the unity of the country and sovereignty, who hit sectarianism and beyond, who returned Iraq to its regional Arab Islamic international, who returned Iraq with a strong economy, who returned to the Iraqi army prestige, who did not succumb to external dictates and all interventions in Iraqi internal affairs, who refused to divide the country and worked on its unity and sovereignty? "
"The leader of the victory coalition that" the answer with all our appreciation for the concerted efforts to bring Iraq out of its ordeal, but the presence of a national leader of Iraq's original Sharif acting balance and wisdom and rationality and looks at the interest of the country above all considerations to achieve the existence of Haider Abadi, Now talk about him badly because it does not fit with your project partisan partisan quotas abhorrent.
"I say to you and just as you said that the government of Abadi (Marinha Biekm Hamad), your slogans and your justifications for your people only images and sideburns cracked the heads, they have only been your pictures and interests and forgot that the people suffer."
skypressiq.net