A telephone call between "Abdul Mahdi" and the Secretary of State of America .. to inform Washington on the details of his European tour
A telephone call between "Abdul Mahdi" and the Secretary of State of America .. to inform Washington on the details of his European tour
Sunday, 05 May 2019 at 10:56 AM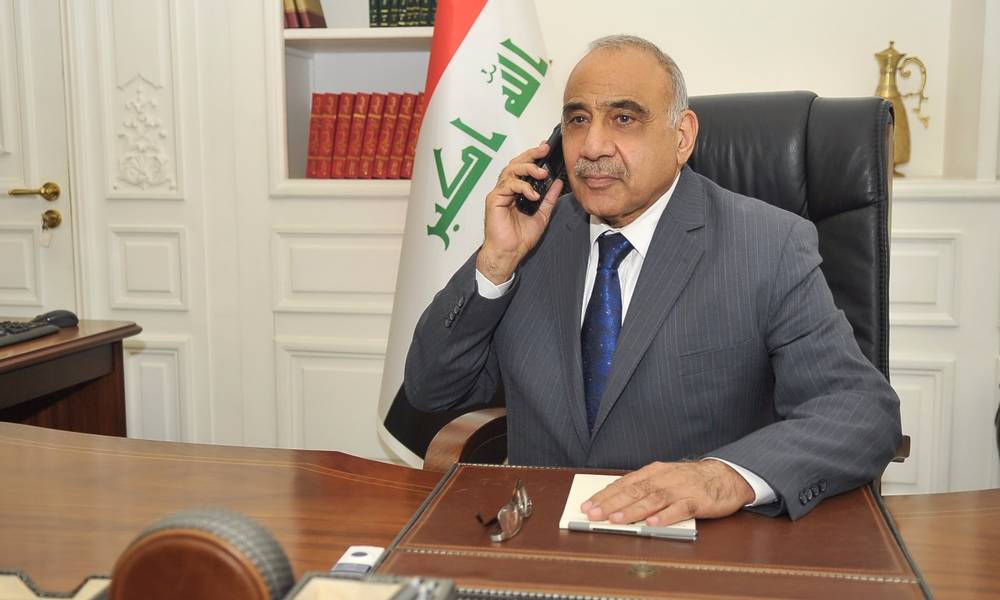 Baghdad / Sky Press
An urgent intervention from Washington to reassure Iraq of continued US support for him, as evidenced by the telephone call received by Iraqi Prime Minister Adel Abdul-Mahdi from US Secretary of State Mike Pompeo, as the latter confirmed the support of the United States to the Iraqi government and foreign policy, welcome Iraq to take its role and position In the region and to promote economic, political and cultural cooperation between the two countries.
According to the conversation, yesterday, Abdul Mahdi briefed Pompeo on the details of the results of his European tour and what was agreed upon between Iraq and Germany and France.
To reassure the US administration that Baghdad can not give up Washington, the Iraqi prime minister stressed the desire of his country to transfer technology and US expertise to it.
He also called on him to enhance cooperation between the two friendly countries, deepen economic relations, create jobs within Iraq and develop vital sectors.
As a message expressing the wrath of the American administration and leaked an Arab newspaper issued from London this morning, Abdul Mahdi tried to appease Pompeo after the deal, "Siemens" German for the construction of power plants and energy, which came at the expense of General American, saying that he does not dispense with the American role or US investments And that it is necessary to strengthen the efforts of the parties to resolve the final negotiations and the signing of the "one package" with Exxon Mobil US to develop the Iraqi energy sector.
Statements come to absorb the anger of the American administration, but it would disturb Tehran, which depends on the billions of Iraq from the supply of electricity and energy to it.
skypressiq.net