Abadi: Trump is listening well .. Obama has not kept promises of support for Iraq
Abadi: Trump is listening well .. Obama has not kept promises of support for Iraq
2019/05/03 13:17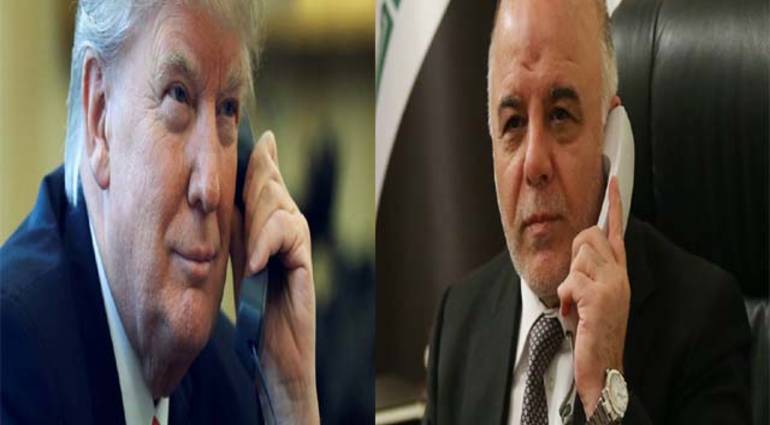 BAGHDAD (Reuters) – Former Prime Minister Haider al-Abbadi praised the administration of US President Donald Trump as a "good listener" while criticizing the administration of former President Barack Obama and noted that he had not kept promises of support for Iraq,
British journalist Robert Fisk wrote an article detailing a meeting with former Prime Minister Haider al-Abadi.
"US administrations in general have a tendency to keep Iraq united to fight an oppressive organization, but to what extent do they want to support us," he said.
He points out that during Barack Obama's administration, the former US president made no promises to support Iraq during his war with a sympathetic organization.
Abadi said during the interview, which was conducted before the video of the latest leader of the organization Abu Bakr al-Baghdadi, that "a supporter ended as a state, but it continues as a terrorist organization."
Abadi praised Bertram during the interview, saying that he "is good at listening well," citing the US president's decision to exclude Iraq from its decision to ban the travel of citizens of a number of countries to the United States.
almasalah.com