Saleh cuts road to MPs on US troops …
Saleh cuts road to MPs on US troops …
Saturday, March 30, 2019 at 13:48 PM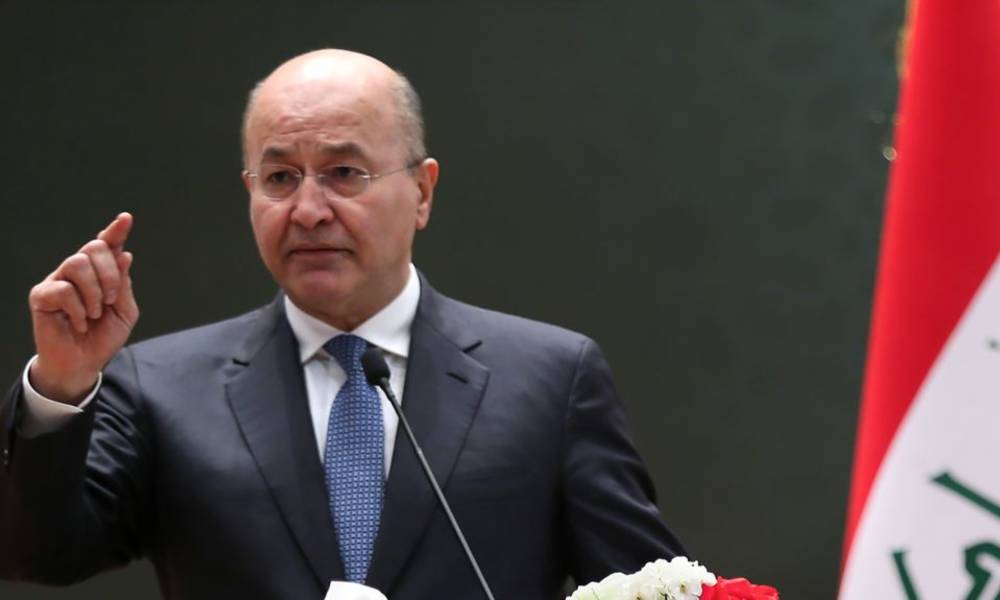 Baghdad / Sky Press
Iraqi President Barham Salih said he sees no serious opposition to the continued presence of US troops in Iraq.
The Iraqi president warned that "a threatening threat has not yet ended, despite the announcement of the defeat of the organization in Syria last week."
"They are there for a specific mission, which is to empower Iraqi forces in the war against Da'ash, and nothing else. This is a specific and exclusive mission. In this context, I do not see any serious opposition to the presence of these forces in Iraq today."
He also announced that Saleh, "he recently led a dialogue between the major political blocs in Iraq on the importance of the presence of US forces, pointing out that there is consensus that Iraq needs such cooperation, denying a debate or vote in parliament on this issue at the moment, despite Of the statements of some MPs on the preparation of a draft resolution demanding the withdrawal of US forces.
There are about 5,200 US troops in Iraq, as part of a security agreement with the Iraqi government to provide advice, assistance and support to the Iraqi forces fighting "Daash."
skypressiq.net