After the collapse of a … Where hiding Baghdadi?
After the collapse of a … Where hiding Baghdadi?
Sunday, March 24, 2019 at 15:47 pm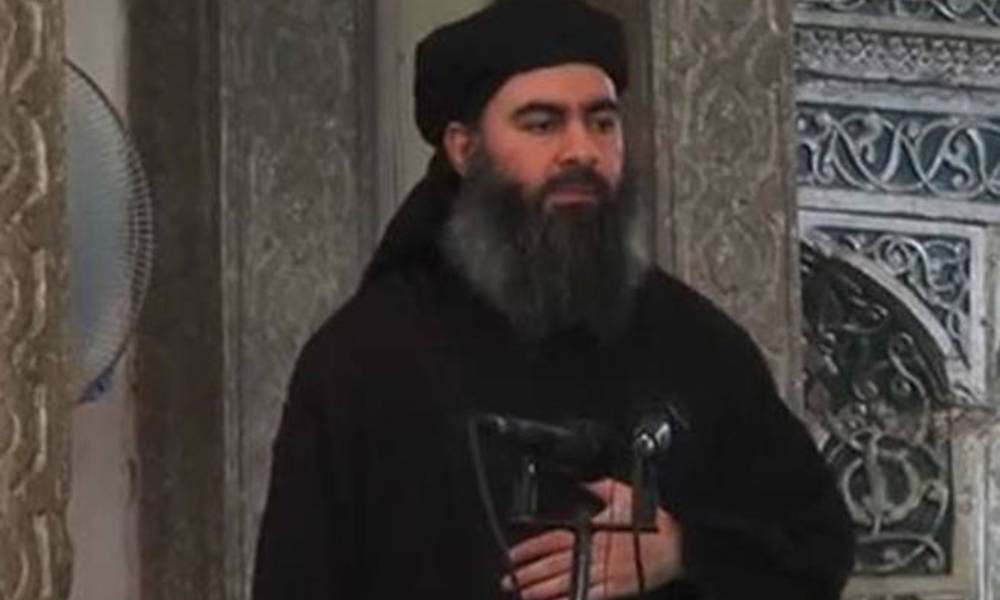 Follow-up / Sky Press
The announcement of the fall of an extremist organization in its last stronghold in Syria east of the Euphrates has raised many questions about the fate of its leader, Abu Bakr al-Baghdadi, who has been out of sight for years.
The last time al-Baghdadi appeared in 2014, after the organization was able then to control the vast areas of Iraq and Syria, which was inhabited by 7 million people.
Today, al-Baghdadi, whose real name is Ibrahim Awad Muhammad Ibrahim Ali Muhammad al-Badri, is among the most wanted in the world, especially from the United States, which leads an alliance against the hardline organization in Iraq and Syria.
Several reports have been published over the past few years about al-Baghdadi's fate. Some of them were reported to have been wounded during the fighting, including those reported to have been killed. None of these reports has been verified, especially with the dispersion of the organization into dormant cells and cells.
But al-Baghdadi, 47, is now widely believed to be hiding in the vast desert desert of Syria, which runs from the eastern border with Iraq to the central province of Homs.
Observers attribute al-Baghdadi's presence in this area to the fact that his son, "Hudhayfah," was killed in the desert of the Syrian desert last July by a Russian missile strike directed at him and believed that the son was accompanied by his father.
Baghdadi, known as the "ghost", has not appeared publicly since he gave a sermon at the famous al-Nuri mosque in the northern city of Mosul in 2014, after which he found no trace.
Al-Baghdadi is believed to be traveling with three people, his eldest brother Juma, his driver and bodyguard Abdul Latif al-Jubouri, whom he had known since childhood, and Saud al-Kurdi.
skypressiq.net